I-229 Moving Forward | Environmental Assessment
The I-229 double-decker bridge is a unique piece of St. Joseph infrastructure that has served the community since it was completed in 1986. MoDOT is asking the public to help determine the best future for I-229, the thousands of travelers who use it daily, as well as the industries that utilize the many connections it provides. Before investing si...
Buchanan County U.S. Route 59/Route 752/Route U Intersection Improvement Project
Project plans are underway for intersection improvements at Buchanan County U.S. Route 59 and Routes 752 and U. The southern St. Joseph intersection is vital to local, motor carrier and rail traffic. The intersection improvement project aims to improve tractor-trailer turning movements and increase capacity for vehicles stopped at the Route U train...
News
St. Joseph, Mo. – The following is a list of general highway maintenance and construction work the Missouri Department of Transportation has planned in the Northwest Missouri region for the week of Oct. 2-8.

Inclement weather may cause...

ST. JOSEPH, Mo. – The sidewalk improvement project in Browning is complete. The project to help ensure compliance with the Americans with Disabilities Act (ADA), funded in part through the Transportation Alternatives Program, is improving...
Image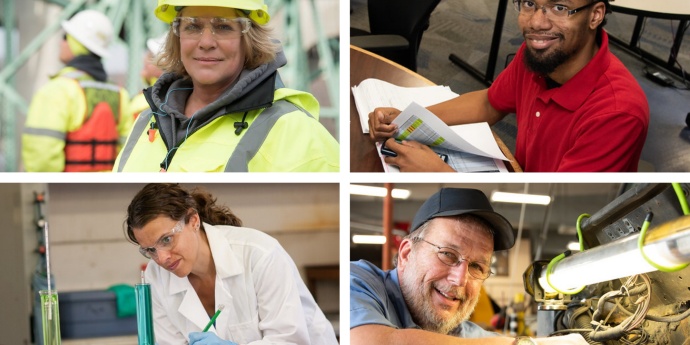 Northwest Careers
Build your career at MoDOT!
Our mission is to provide a world-class transportation system that is safe, innovative, reliable and dedicated to a prosperous Missouri.
Take a look at current openings in the Northwest District.
Learn More