I-229 Moving Forward | Environmental Assessment
The I-229 double-decker bridge is a unique piece of St. Joseph infrastructure that has served the community since it was completed in 1986. MoDOT is asking the public to help determine the best future for I-229, the thousands of travelers who use it daily, as well as the industries that utilize the many connections it provides. Before investing si...
Nodaway County U.S. Route 136 Bridge Projects
Bridge replacement projects are planned for both the Mozingo Creek and Long Branch bridges on Nodaway County U.S. Route 136, located just east of Maryville. These projects are part of Governor Parson's Focus on Bridges program, which will repair or replace 250 bridges across the state.
Clinton County US Route 69 and Route 116 Intersection Improvement Project
The project, just east of Interstate 35 near Lathrop, will add a roundabout to the intersection of Clinton County U.S. Route 69 and Route 116 in an effort to enhance safety at the intersection.
2021 Day of Remembrance
Memorial for the ninth annual Day of Remembrance, Sept. 16, honoring the 135 MoDOT employees who have lost their lives in the line of service.  
News
ST. JOSEPH, Mo. – A sealing project on U.S. Route 159 in Holt County is scheduled to begin next week. On Wednesday, Oct. 5, contractors from Phillips Hardy, Inc., working with the Missouri Department of Transportation, will begin sealing U.S...

ST. JOSEPH, Mo. – A bridge rehabilitation project will narrow U.S. Route 65 over Route 6 in Trenton beginning Oct. 10. Contractors from Capital Paving & Construction, LLC, working with the Missouri Department of Transportation, will complete...
Image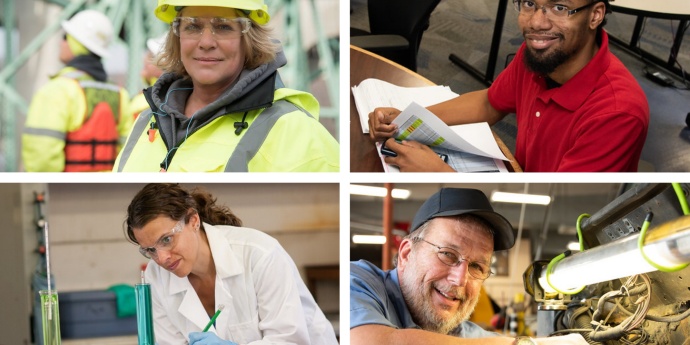 Northwest Careers
Build your career at MoDOT!
Our mission is to provide a world-class transportation system that is safe, innovative, reliable and dedicated to a prosperous Missouri.
Take a look at current openings in the Northwest District.
Learn More