Statewide Contacts
Contact Photo

Linda Wilson Horn
Title
Communications Director
Department
Communications
Matt Hiebert
Title
Asst. Communications Director
Department
Communications
Download Logos and Images
Image
Flickr
MoDOT images should be accredited "Courtesy of Missouri Department of Transportation" and may not be used for any advertising or marketing purposes.
View the Photos
Image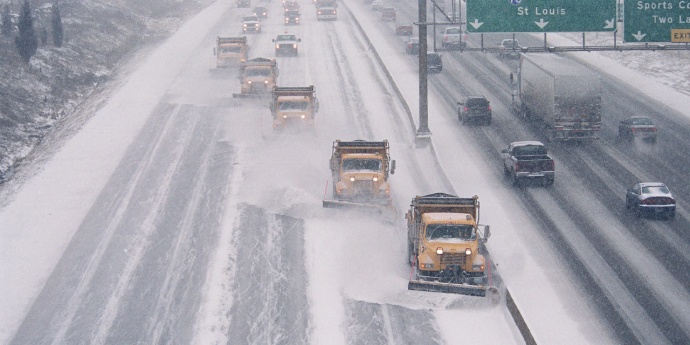 YouTube
YouTube videos may be used by recognized media outlets for supplemental footage or "B roll."  Please contact us for for higher resolution footage.
View the Videos
Use of images or MoDOT logo should not suggest endorsement of product or organization.
Statewide News
JEFFERSON CITY – A winter storm with accumulating snow and high winds will make driving hazardous starting around midnight and continuing most of the day on Friday, affecting both morning and evening commutes. Forecast snow totals vary with...

JEFFERSON CITY – Road maintenance doesn't take a break for the winter. When snow and ice are cleared from the roads and forecast, drivers should expect to see maintenance crews at work on Missouri's highways, often in slow moving operations.

...