Image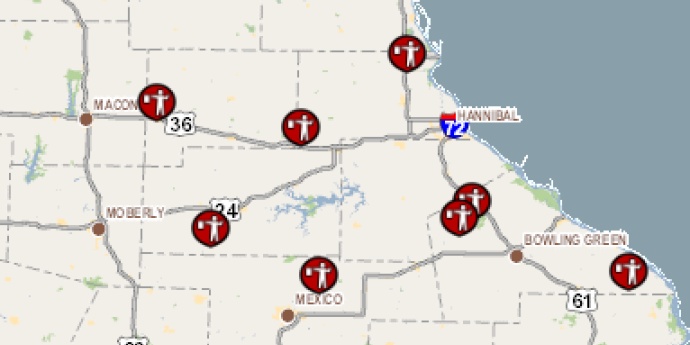 Traveler Information
Learn more about upcoming roadwork and conditions in your area by visiting the Traveler Information Map.  The map is also available for smartphone by searching for MoDOT in the appropriate app store.
View the Map or List
Latest News
MACON – Montgomery County Route JJ is now open at Price's Branch, located one mile west of Montgomery County Route E near Bellflower.

The bridge at that location was closed Jan. 3, 2019, when significant deterioration was discovered during a...

HANNIBAL – On April 1, the Missouri Highways and Transportation Commission awarded a contract to Emery Sapp and Sons, Inc. in the amount of $1,739,262, which includes resurfacing and safety improvement projects located in Ralls County. 

The...

MACON - Weather permitting, April 13, 2020, at 7:00 a.m., Schuyler County Route A will temporarily close for the installation of a temporary bridge at North Fork of the South Fabius River Bridge, located 1.2 miles west of Wilmasthsville. High...