Image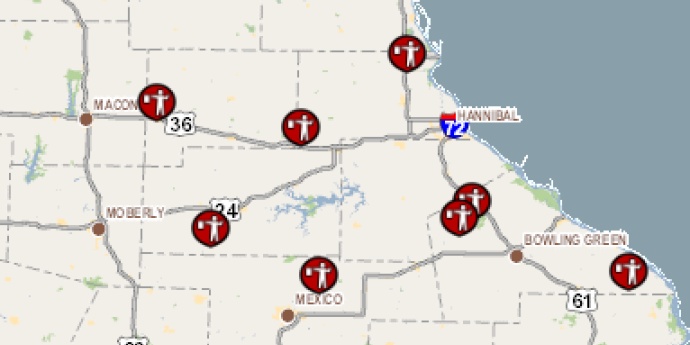 Traveler Information
Learn more about upcoming roadwork and conditions in your area by visiting the Traveler Information Map.  The map is also available for smartphone by searching for MoDOT in the appropriate app store.
View the Map or List
Latest News
HANNIBAL - Weather permitting, June 22-23, BNSF Railway will be doing work at the railroad crossing located on Route A in Scotland County. The road will be closed at the intersection of route A and Route U in Gorin, MO. The continuous closure is...

HANNIBAL - U.S. Route 61/U.S. Route 136 is now open between Alexandria and Keokuk, IA after being closed due to flooding.  Missouri Department of Transportation crews have cleaned and made the necessary repairs to the road and shoulder.

It's summer...

MACON - Weather permitting, MoDOT will be doing the following culvert work in the upcoming weeks in Shelby County. See the dates and locations below.

Shelby County Route Z - June 24, road closed from U.S. Route 36 to Shelby County Route C for culvert...