Image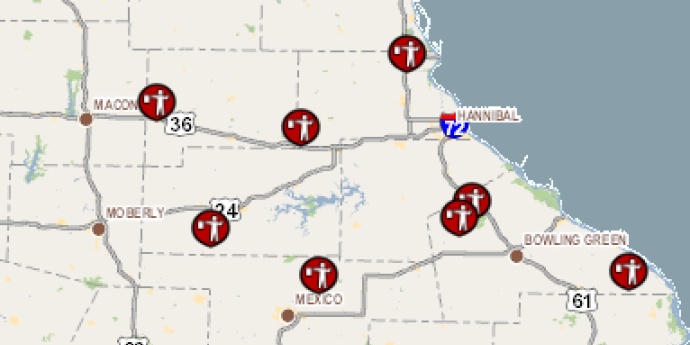 Traveler Information
Learn more about upcoming roadwork and conditions in your area by visiting the Traveler Information Map.  The map is also available for smartphone by searching for MoDOT in the appropriate app store.
View the Map or List
Latest News
HANNIBAL - U.S. Route 61/Missouri Route 136 is now open after being closed due to flooding.  Missouri Department of Transportation crews have inspected the road after waters receded determining it was able to reopen.

For information about road...

MACON – Weather permitting, MoDOT will be doing pavement repair at night on Interstate 70 and the service road at various locations. Please see the dates and locations below.

 I-70 East – October 21-22, one lane traffic between mile markers 188.1 and...

MACON - Weather permitting, October 23, U.S. Route 61 north in Lincoln County will be reduced to one lane from Lincoln County Route C to Old Cap Aus Gris for signal and sign work. The work will be completed between 8:00 a.m. and 4:00 p.m. that day.

P...