Image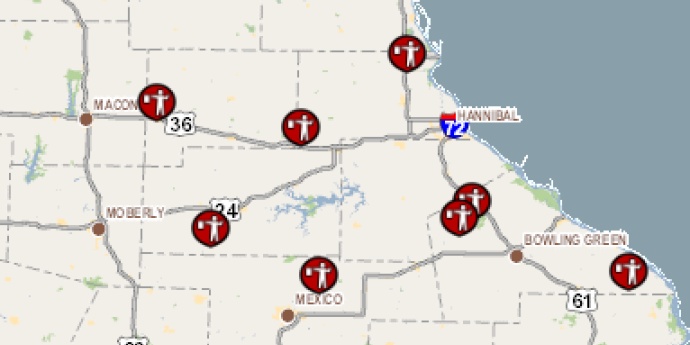 Traveler Information
Learn more about upcoming roadwork and conditions in your area by visiting the Traveler Information Map.  The map is also available for smartphone by searching for MoDOT in the appropriate app store.
View the Map or List
Latest News
HANNIBAL – With the new Champ Clark Bridge now open to traffic on August 3 on U.S. Route 54 over the Mississippi River, demolition of the historic, 1928 bridge was inevitable.  While Massman Construction Company has been full speed ahead with deck...

HANNIBAL - Weather permitting, October 15-25, MoDOT will be doing pavement repairs on U.S. Route 24 in Randolph County. The road will be reduced to one lane from one mile west of the Route C intersection to the Route JJ intersection. Work will take...

HANNIBAL -  Weather permitting, a small section of Route E in Curryville is expected to temporarily close sometime next week. The closure could last up to eight days and will be from the intersection of U.S. Route 54 continuing north for...