Image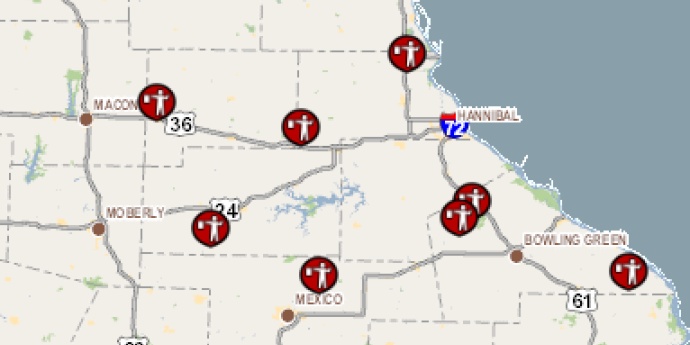 Traveler Information
Learn more about upcoming roadwork and conditions in your area by visiting the Traveler Information Map.  The map is also available for smartphone by searching for MoDOT in the appropriate app store.
View the Map or List
Latest News
MACON – Today the North Fork Salt River Bridge on Schuyler County Route A, located just east of U.S. Route 63 in Adair County, is now back open to traffic.

High Prairie Wind Farm had closed the road on January 27 to perform construction to install a...

MACON - Weather permitting, Friday, Feb. 21, Audrain County Route W will close for railroad maintenance work at the Kansas City Southern railroad crossing in Vandalia. The work will take place between 7:30 a.m. and 5:30 p.m. that day.

Motorists will...

MACON – In 2019, there were no fatalities on roads in Shelby County, which is something to celebrate.  The NE Coalition for Roadway Safety recently presented safety partners with a sign "On the Road to Zero" to display in the courthouse recognizing...