Image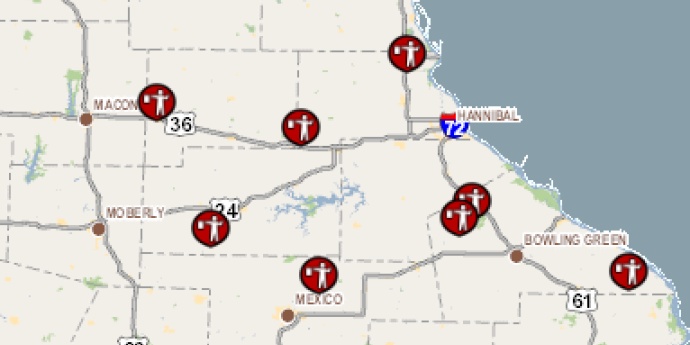 Traveler Information
Learn more about upcoming roadwork and conditions in your area by visiting the Traveler Information Map.  The map is also available for smartphone by searching for MoDOT in the appropriate app store.
View the Map or List
Latest News
HANNIBAL - Weather permitting, Advanced Workzone Services will close Route NN in Pike County for railroad maintenance. The closure will begin at 7:00 a.m. on Monday, Nov. 25 and will reopen at 10:00 p.m. on Nov. 26. The road will be closed from...

MACON - Weather permitting, Dec. 2-5 and Dec. 9-12, MoDOT will have traffic reduced to one lane on Montgomery County Route E from 0.25 mile north to 0.25 mile south of Bear Creek Bridge, located north of Montgomery Route JJ, for bridge work.  The...

HANNIBAL – Progress continues on the replacement of the Cuivre River Bridges on U.S. Route 61 north of Troy.  This work is all being done off the road, so while drivers can see the work being done, they will not be impacted on the highway. 

The...