Image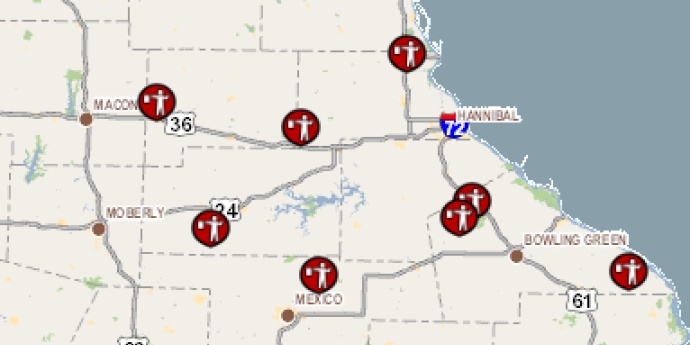 Traveler Information
Learn more about upcoming roadwork and conditions in your area by visiting the Traveler Information Map.  The map is also available for smartphone by searching for MoDOT in the appropriate app store.
View the Map or List
Latest News
HANNIBAL - Overnight, rising waters from the Mississippi River went over Missouri Route 79 in the southern part of Clarksville. Missouri Department of Transportation crews closed Highway 79 at the golf course, south of Route W. 

There are several...

Hannibal – Weather permitting, MoDOT will be performing deck repairs on the Rock Creek Bridge on Missouri Route 15. The road will be closed from Missouri Route 6 to one mile south of the bridge. The closure will last continuously from 8:00 a.m. on...

HANNIBAL - Weather permitting, MoDOT crews will be doing pavement repairs and light pole work on U.S. Route 36 in Marion County. Please see below for specific information.

Marion County U.S. 36 – October 15-16, one lane traffic in the eastbound lane...