Image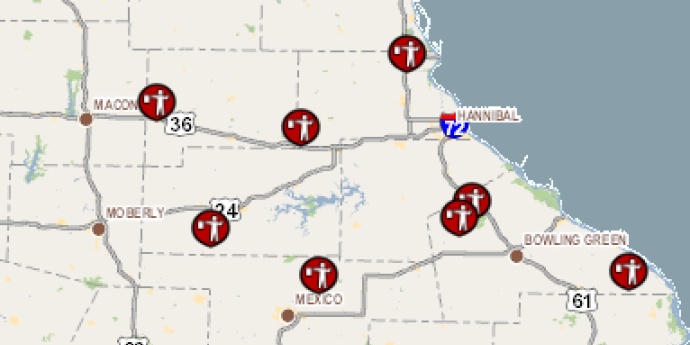 Traveler Information
Learn more about upcoming roadwork and conditions in your area by visiting the Traveler Information Map.  The map is also available for smartphone by searching for MoDOT in the appropriate app store.
View the Map or List
Latest News
HANNIBAL - Weather permitting, MoDOT will be doing the following work on routes in Audrain and Monroe Counties. Please see the dates and locations below.

Audrain County Route CC - Mar. 28, road will be closed from one half mile west of Missouri Route...

HANNIBAL - Drivers can soon expect to see contractor crews beginning work on two bridge replacements in Clark and Scotland counties on Routes A and M.  Bleigh Construction Company was awarded the contract for the two bridge replacements earlier this...

MACON – Individuals are invited to a public meeting that will discuss a future sidewalk project that will be taking place in Atlanta. The proposed project is along Macon County Route M going from Atterberry Street to Orchard Street. This project is...