Image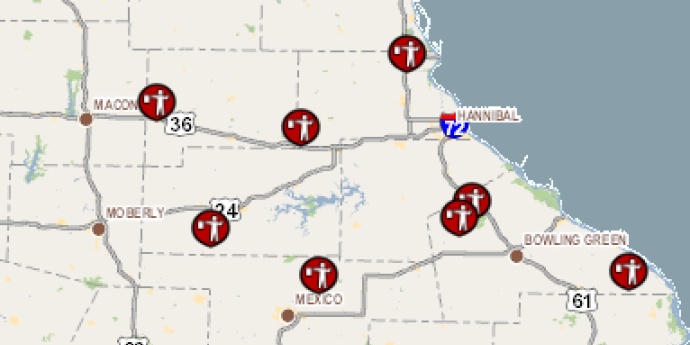 Traveler Information
Learn more about upcoming roadwork and conditions in your area by visiting the Traveler Information Map.  The map is also available for smartphone by searching for MoDOT in the appropriate app store.
View the Map or List
Latest News
HANNIBAL - The Missouri Department of Transportation will make improvements at the U.S. 61/24 and Route F intersection south of Palmyra next year and is currently in the final design phase of the project.   A public informational meeting is being...

MACON - Weather permitting, March 19, MoDOT will have the passing lanes closed on U.S. Route 63 both northbound and southbound, from 2 miles north of Randolph County Route P and Randolph County Route B to 2 miles south of Routes P and B, while...

MACON - Weather permitting, March 18-21, MoDOT will have traffic reduced to one lane on Lincoln County Route E near Silex at the North Fork of Cuivre River Bridge. Bridge work will be completed from 8:00 a.m. to 3:00 p.m. each day with the lane...