2021 Southwest Construction Guide
Interested in major road work in Southwest Missouri during 2021? Click on any of the red lines/dots in southwest Missouri to learn more about major road projects planned for 2021.  If you want a county by county listing, scroll down or print out the text version of 2021 Construction Guide.  All projects are scheduled for completion during 2021 u...
ROUTE 60 AT ROUTE 125 INTERCHANGE IN ROGERSVILLE
This project will build a new interchange at Route 60/Route 125 intersection and build interchange ramps for safe access between Route 60 and Route 125. In addition, it will build an outer road system to between Route 125 and Farm Road 243, if funding is available.
I-44 Corridor Bridge Bundle Design-Build
Replace or rehabilitate poor or fair condition rated bridges along and within 15 miles of I-44 across the Southwest District. There are 33 bridges in the bundle with seven mainline I-44 bridges, 10 I-44 overpass bridges and the remaining on adjacent routes over various features. Many of the bridges are expected to be  replacements.
Long Creek Bridge Replacement Project
This project will seek to: Replace the bridge on Route 86 over Long Creek arm of Table Rock Lake New bridge located south of existing structure Build new sections of pavement to connect bridge to Route 86 Install new guardrail at bridge ends
Route 171 Intersection Safety Improvements
This project will relocate Route 171/96/YY intersection east of the existing intersection away from KCS Railroad to improve safety. Build multi-lane roundabout at new intersection alignment.  Roundabout will consist of two 16-foot lanes with 10-foot truck apron and entry will consist of one or two lanes varying from 12– to 16-feet with four-foot ou...
I-49 Missouri/Arkansas Connector - COMPLETE
This project will seek to: Complete final five miles of I-49 in Missouri between Pineville and Missouri/Arkansas border Funded by $25 million Better Utilizing Investments to Leverage Development (BUILD) federal grant When Missouri/Arkansas Connector completed, I-49 will stretch 290 miles between Kansas City and Fort Smith, Ark.
Area News
Where: Jasper County Route D in various locations between Missouri Route 96 near Oronogo and I-49 near Carthage

When: 8 a.m. to 3:30 p.m., Monday-Friday, January 24-28 and January 31-February 4

What: Route D CLOSED in areas to allow MoDOT...

When: 8 a.m.-3 p.m., Tuesday, January 25

Where: Missouri Route 64 between Route 64B & Hickory County Road 296

What: MoDOT crews replacing collapsed pipes underneath the road

Traffic Impacts:

All Route 64 lanes CLOSED where crews are...
Image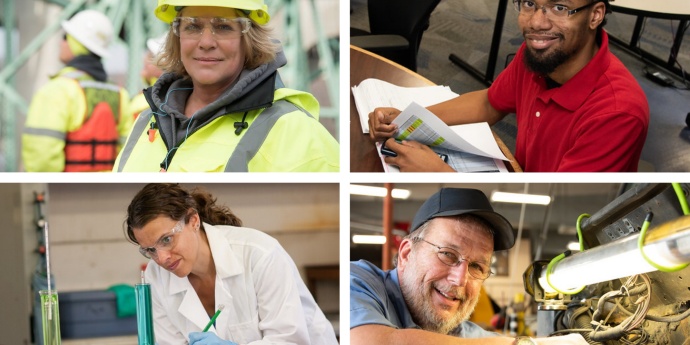 Southwest District Careers
Build your career at MoDOT!
Our mission is to provide a world-class transportation system that is safe, innovative, reliable and dedicated to a prosperous Missouri.
Take a look at current openings in the Southwest District.
Southwest District Job Openings