Missouri statutorily established four designation programs allowing individuals, organizations, places or events to be memorialized along the state's roadway system.
No section of roadway, bridge or interchange may be designated more than once. All memorial signs and markers remain the property of the Missouri Department of Transportation (MoDOT).
A fee is charged for participating in the memorial designation program. The payment covers cost of constructing, installing and maintaining the signs or markers. Fees are set by the Missouri Highway and Transportation Commission. If the sign or marker is damaged beyond repair or is stolen, MoDOT will replace the sign or marker during the period specified in the program.  
To learn more about each designation program, click the provided links:
Memorial Highway and Bridge- 

Includes two separate processes:

 

Legislative Process:

Honors fallen law enforcement, military soldiers, emergency personnel or state employees killed in the line of duty and for Missouri Medal of Honor recipients.
Application Process:

Designates Missouri highways and bridges after an individual, organization, an event or place.

Heroes Way - Designation for Missouri residents, who were in the U.S. Armed Forces and killed in action.
Drunk Driving Victim (David's Law) - Memorializes any victim killed on a state highway as result of a vehicular accident caused by an intoxicated driver.

Adopt-A-Highway

–

Adopts a section of state roadway in memory of loved one by volunteering to pick up litter, mow, beautify a roadside through landscaping or planting Missouri native wildflowers and grasses.
Image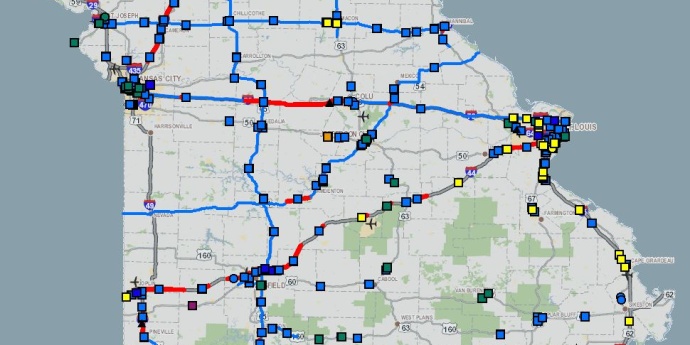 Memorial Designation Map
To view, click here. Tips for using the map, click here.
Check our online map for availability of open roadways ready for designating.   
To search for a specific route; zoom by City, County, District, Interstate, U.S. or State Route, click here. 
A route holding more than one memorial is an overlap and will appear in red. 
Currently Proposed Designations
No Designations currently being considered