I-270 North: Build. Progress. Together
The I-270 North Design Build Project will improve mobility on the mainline, at interchanges, and on the outer roads. It aims to reduce traffic congestion faced by local users and interstate travelers.
Meramec River Bridges
Construction continues on the I-44 Meramec River Bridge project just west of I-270
St. Louis Construction by Area
View Construction Projects by area in the St. Louis region.
Microfilm Requests
Fill out the linked form to requests copies of available microfilm for state maintained roadways.
Planned events on state roadways
Information on planning events on state-maintained roadways (interstates and state numbered or lettered routes)
General St. Louis Transportation Information
This page hosts information regarding St. Louis area transportation such as the St. Louis area Mobility scorecard,  information about highway features, and contacting the district.
Frequently Asked Questions
Find answers to common transportation questions in the St. Louis area.
Latest News
ST. LOUIS – Missouri's transportation system is a tremendous asset to the citizens of Missouri. The system consists of 33,830 miles of roads and 10,399 bridges, both of which rank among the largest for any state in the nation. The Missouri...

ST. LOUIS – Drivers traveling in St. Louis City who have used the 3000 Market Street (Exit 38B) ramp from westbound Interstate 64 will need to determine new routes as the ramp will permanently close next week as part of constructing the new...
Image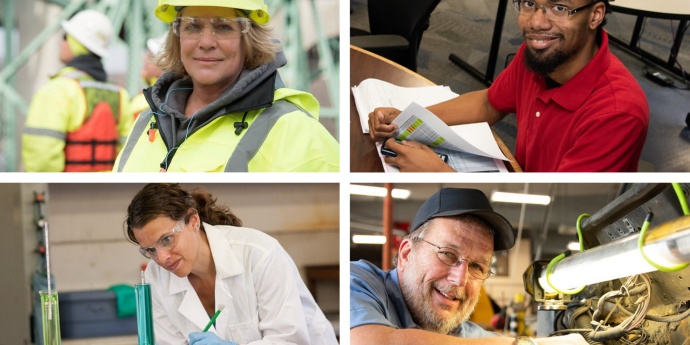 St. Louis Careers
Build your career at MoDOT!
Our mission is to provide a world-class transportation system that is safe, innovative, reliable and dedicated to a prosperous Missouri.
Take a look at current openings in the St. Louis District.
Learn More