Route 100 in city of St. Louis public meeting
If you missed the public meeting November 29 on this project,  you can still see the information shared and provide your observations and concerns about Route 100 (Chouteau and Manchester) in the city of St. Louis by clicking the link below. 
I-55 Corridor Improvements Public Meeting
The Missouri Department of Transportation will collect public comments pertaining to the I-55 Corridor Improvements project until Friday, December 1. 
Safety Improvements Project: A Lifesaving Partnership
The Missouri Department of Transportation will host a DBE Mixer at Affton Community Center on Tuesday, November 7 from 4 p.m. until 6 p.m. The Affton Community Center is located at 9801 Mackenzie Rd., Affton, MO, 63123. 
I-270 North: Build. Progress. Together
The I-270 North Design Build Project will improve mobility on the mainline, at interchanges, and on the outer roads. It aims to reduce traffic congestion faced by local users and interstate travelers.
Construction Road Report
 A listing of anticipated construction for the upcoming week in the greater St. Louis area. Updated Wednesdays.
Future64 study underway
If you live, work, play, shop or commute around I-64 between Jefferson and Kingshighway in the city of St. Louis, you can check out the information shared and see the latest on the Planning and Environmental Linkages study (called Future64: Community, Transportation. Together.)
St. Louis Construction by Area
View Construction Projects by area in the St. Louis region.
Microfilm Requests
Fill out the linked form to requests copies of available microfilm for state maintained roadways.
Planned events on state roadways
Information on planning events on state-maintained roadways (interstates and state numbered or lettered routes)
General St. Louis Transportation Information
This page hosts information regarding St. Louis area transportation such as the St. Louis area Mobility scorecard,  information about highway features, and contacting the district.
Frequently Asked Questions
Find answers to common transportation questions in the St. Louis area.
Latest News
ST. CHARLES COUNTY – Drivers traveling on northbound and southbound Zumbehl Road over Interstate 70 should consider alternate routes overnight Monday, December 4. Crews will be closing both directions of Zumbehl from 8 p.m. to 5 a.m. with...

ST. LOUIS – Work on the northbound section of Interstate 55 over the Union Pacific Railroad bridge, just south of Loughborough Avenue has been significantly delayed due to damage to the girders on the bridge.

The $63 million project along I-55...
Image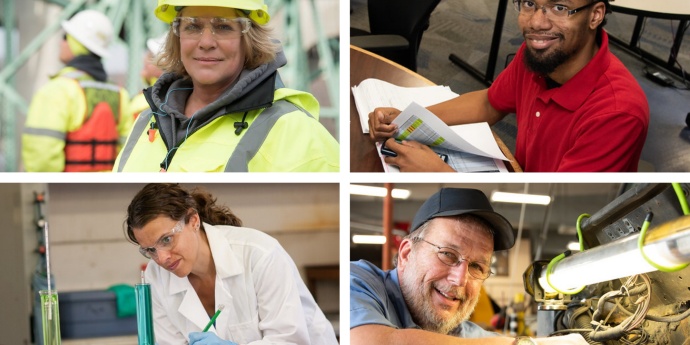 St. Louis Careers
Build your career at MoDOT!
Our mission is to provide a world-class transportation system that is safe, innovative, reliable and dedicated to a prosperous Missouri.
Take a look at current openings in the St. Louis District.
Learn More