Chester Bridge
The Chester Bridge has two 11-foot lanes and carries 7,000 vehicles per day. It connects the cities of Chester, Illinois and Perryville, Missouri across the Mississippi River via Route 51. The bridge has allowed motorists to travel both east and west across the Mississippi River for nearly 80 years. 
MoDOT's Southeast District to Hold 18th Annual Bridge Building Competition Dec. 9
The Missouri Department of Transportation's Southeast District is busy making plans for the 18th Annual Bridge Building Competition. Like last year's competition, the ceremony will be held virtually.
New Madrid County Bridge Replacements
The Missouri Department of Transportation plans to replace five bridges in New Madrid County.  Three bridges are located on Route 162 between Gideon and Portageville, Missouri. Two bridges are located on Route H near Matthews, Missouri.
Route 67 (Future I-57) in Butler County
The  proposed project would upgrade U.S. Route 67 in Butler County to four lanes in preparation for Future I-57.  The proposed project includes upgrading Route 67 to interstate standards from the Route 160/158 interchange south of Poplar Bluff, Missouri to the Missouri/Arkansas state line. Phases 1A, 1B and 2 are funded. 
Bootheel Bridge Bundle Design-Build
Southeast Missouri travelers can soon expect to see 17 bridge improvement projects coming to fruition through the Bootheel Bridge Bundle design-build project. Thirteen bridges in the Bootheel Bridge Bundle are included in Governor Mike Parson's $351 million Focus on Bridges program, which will repair or replace 250 bridges across the state.
Center Junction Diverging Diamond Interchange
Construction of the diverging diamond interchange at Interstate 55 and Route 61 (mile marker 99) between Cape Girardeau and Jackson, Missouri, is underway. Click the link below to learn more about traffic impacts.
MoDOT Plans to Replace WB Business 60 Bridge over Black River in Poplar Bluff
The Missouri Department of Transportation plans to replace the westbound Business 60 (Pine Street) bridge over the Black River and Union Pacific railroad in Poplar Bluff, Missouri. Pedestrian facilities will be included in the new bridge structure.
Round Spring Bridges in Shannon County
MoDOT is undertaking an environmental assessment (EA) and conducting public involvement to assess and refine conceptual alternatives to rehabilitate or replace the Route 19 bridges over the Current River and Spring Valley in Shannon County, Missouri, within the Ozark National Scenic Riverways. 
Southeast Projects Awarded
During its regular meeting each month, the Missouri Highways and Transportation reviews and awards projects across the state. Learn more about the Southeast District's upcoming projects!
Latest News
SIKESTON—Route F in Madison County will be closed as Missouri Department of Transportation crews replace a culvert under the roadway.

This section of roadway is located between Route V and Route A.

Weather permitting, work will take place...

WILLOW SPRINGS - Route H in Ozark County will CLOSE as Missouri Department of Transportation crews replace the culvert under the roadway.

The road will be CLOSED from Route PP to US Hwy 160.                                                    ...
Image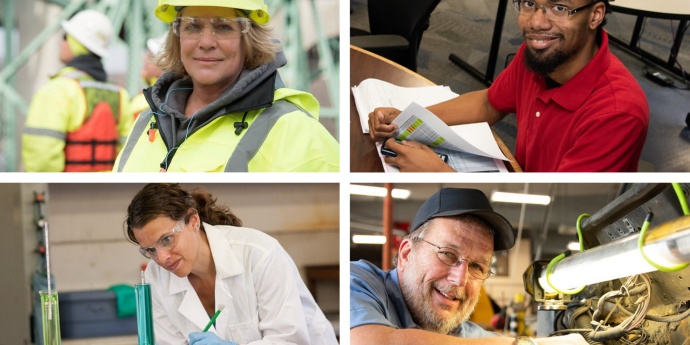 Southeast District Careers
Build your career at MoDOT!
Our mission is to provide a world-class transportation system that is safe, innovative, reliable and dedicated to a prosperous Missouri.
Take a look at current openings in the Southeast District.
Learn More