Chester Bridge
As part of the project to replace the Chester Bridge over the Mississippi River, MoDOT, FHWA and IDOT are currently reevaluating the Environmental Assessment completed in 2021. Visit the link below to review the previously completed documents and an aerial showing the U1 and U2 footprints. Comments will be accepted through Friday, May 27, 2022. 
Plans to Improve Route K in Reynolds and Iron Counties
The Missouri Department of Transportation plans to improve Route K in Reynolds and Iron Counties. Improvements will extend from 2.5 miles east of Route 21 near Ellington, Missouri to 1.3 miles west of Route 49 near Annapolis, Missouri. Nine curves will be improved along the project limits. The project includes widening, adding edgeline rumble stri...
Route 177 in Cape Girardeau
Work is underway to improve two sections of Route 177 in Cape Girardeau County. The project will help mitigate issues with flooding by raising the roadway. The north end of the project will improve the Scism Creek area located from Rolling Hills Drive to Old Route V in Cape Girardeau, Missouri. In addition to raising the roadway, a bridge will be ...
Bootheel Bridge Bundle Design-Build
Southeast Missouri travelers can soon expect to see 17 bridge improvement projects coming to fruition through the Bootheel Bridge Bundle design-build project. Thirteen bridges in the Bootheel Bridge Bundle are included in Governor Mike Parson's $351 million Focus on Bridges program, which will repair or replace 250 bridges across the state.
Route 67 (Future I-57) in Butler County
The proposed project includes upgrading Route 67 to interstate standards from the Route 160/158 interchange south of Poplar Bluff, Missouri to the Missouri/Arkansas state line. The entire project limits are broken down into five phases: Phases 1A and 1B, as well as Phases 2-4.
Southeast Projects Awarded
During its regular meeting each month, the Missouri Highways and Transportation reviews and awards projects across the state. Learn more about the Southeast District's upcoming projects!
Latest News
SIKESTON—Visitors and residents will be out in full force along Route 25 Memorial Day weekend in search of bargains at the 100-Mile Yard Sale, but MoDOT wants you to remember the greatest savings of the event could be a life.

"It's a fun...

SIKESTON—Route 51 in Perry County will be reduced to one lane with a 10-foot width restriction as construction crews perform center turn lane additions. 

This section of roadway is located from Route T to Old St. Mary's Road in Perryville...
Image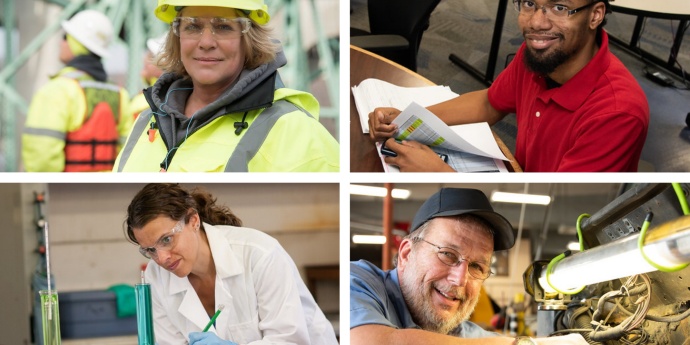 Southeast District Careers
Build your career at MoDOT!
Our mission is to provide a world-class transportation system that is safe, innovative, reliable and dedicated to a prosperous Missouri.
Take a look at current openings in the Southeast District.
Learn More