Route 8/State Street Roundabout in Desloge
MoDOT held an open house community briefing from 4 to 6 p.m. on Tuesday, May 23 to discuss improvements to the intersection of Route 8/Business Route 67 and State Street in Desloge, Missouri. Please share your thoughts by June 6, 2023. 
Chester Bridge
The Missouri Highways and Transportation Commission has announced the selection of The Ames Team as the design-build contractor to replace the Chester Bridge. The bridge spans the Mississippi River, connecting the cities of Perryville, Missouri and Chester, Illinois via Missouri Route 51/Illinois Route 150.
Bootheel Bridge Bundle Design-Build
Southeast Missouri travelers can soon expect to see 17 bridge improvement projects coming to fruition through the Bootheel Bridge Bundle design-build project. Thirteen bridges in the Bootheel Bridge Bundle are included in Governor Mike Parson's $351 million Focus on Bridges program, which will repair or replace 250 bridges across the state.
U.S. 412 in Dunklin County
MoDOT held a community briefing from 4 to 6 p.m. Thursday, Dec. 8 to discuss the Environmental Study for U.S. Route 412 in Dunklin County. The meeting materials are available on the project website. 
Southeast Projects Awarded
During its regular meeting each month, the Missouri Highways and Transportation reviews and awards projects across the state. Learn more about the Southeast District's upcoming projects!
Latest News
SIKESTON—Route AB in Stoddard County will be closed as Missouri Department of Transportation crews perform pavement repairs.  

This section of roadway is located between County Road 512 and Route Y. 

Weather permitting, work will take place...

SIKESTON – The Missouri Highways and Transportation Commission awarded contracts for Southeast District projects during its regular meeting on June 7. Awarded contracts include pavement improvements, a bridge replacement, sidewalk improvements...
Image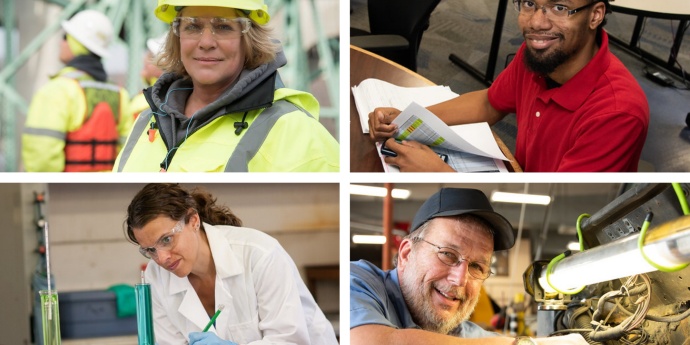 Southeast District Careers
Build your career at MoDOT!
Our mission is to provide a world-class transportation system that is safe, innovative, reliable and dedicated to a prosperous Missouri.
Take a look at current openings in the Southeast District.
Learn More