Image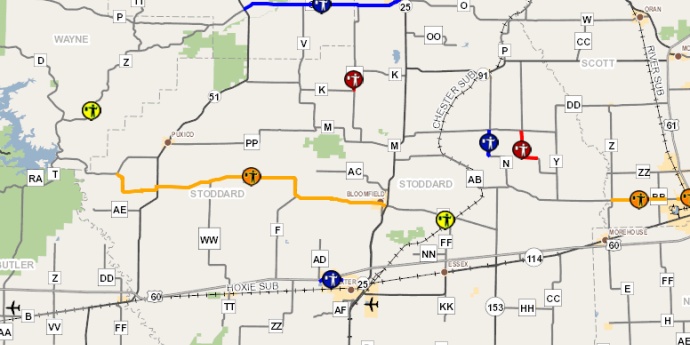 Visit the Traveler Information Map
Learn more about upcoming roadwork and conditions in your area by visiting the Traveler Information Map. The free map app is also available for smartphones by searching for MoDOT in the appropriate app store.
Visit the Map
Roadwork
Route 5 in Wright County

IMPROVEMENT: bridge improvements IMPACT: reduced to one lane with a 10-foot width restriction. AREA: Woods Fork of the Gasconade River-south of Hartville, Mo. DURATION: Oct. 10 - Dec. 28, weather p...
Latest News
SIKESTON?Westbound Route 60 in Carter County will be reduced to one lane as Missouri Department of Transportation crews perform bridge maintenance. 

This bridge is located over Cane Creek approximately 2 miles east of Ellsinore, Mo.

Weather...

SIKESTON-The Missouri Department of Transportation's 15th Annual Bridge Building Competition will be held Thursday, Nov. 29 at Southeast Missouri State University's Academic Hall Auditorium in Cape Girardeau, Mo. The event was postponed earlier this...
Image
Public Meetings
Join us to discuss upcoming projects or attend online at your convenience! Click here to learn more about recent and upcoming public meetings in your area.
Meeting Information
Image
SE Projects Awarded
During its regular meeting each month, the Missouri Highways and Transportation reviews and awards projects across the state. Learn more about the Southeast District's upcoming projects!
Read More