Respect, Honor & Remember
A Memorial to MoDOT's Fallen Workers
Hundreds and thousands of memorials across the country from the simplest roadside cross to elaborate granite fountains urge us to respect, honor and remember those whose lives have been lost. They are a way to help individuals deal with grief and reflect pride for sacrifices made for the greater good.
Since 1932, 139 MoDOT employees have been killed in the line of duty. A statewide memorial stands just to the west of MoDOT's Central Office near the capitol in Jefferson City to honor all of these men and women.
Every MoDOT employee has contributed part of their lives to make transportation in Missouri safer for all. But those who gave their lives truly deserve to be honored – there is no bigger sacrifice.
Image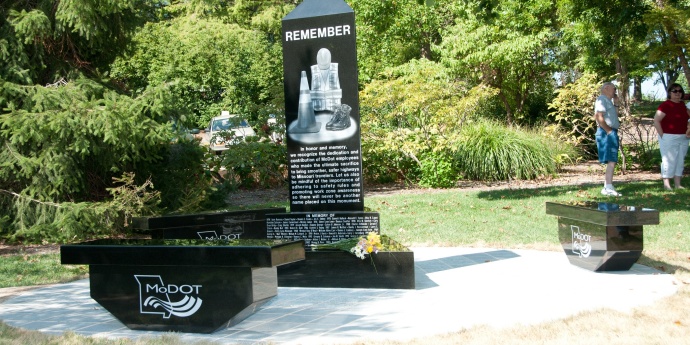 Virtual Memorial Wall
Learn about the 139 MoDOT employees who have lost their lives while performing their duties for the citizens of Missouri, since 1932
View the Virtual Memorial
Memorial Dedication Ceremony