General
As per Sec. 227.107, RSMo, MoDOT was given the authority for three pilot projects using the design-build project delivery technique: The New I-64, kcICON and the Safe & Sound Bridge Improvement Program. Each was completed ahead of schedule and on, or under, budget.
Subsequently, the statute was amended to give MoDOT the opportunity to enter into design-build contracts on no more than two percent of the total number of all state highway system projects awarded to contracts for construction from projects listed in the commission's approved statewide transportation improvement project for that state fiscal year.
Design-build is a delivery method that includes hiring one contracting team to complete the design work and build the highway improvement under one contract. MoDOT provides the project goals, budget and schedule and the contractor team completes the work. This technique has been known to significantly save time and provide cost savings.
Image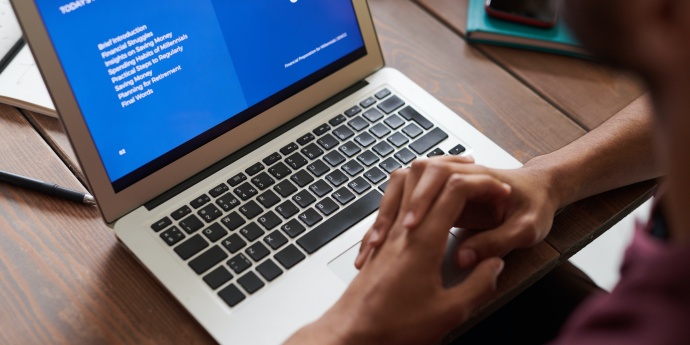 Project Delivery Method Selection and Risk Assessment by MoDOT, AGC, & ACEC
MoDOT held  a webinar on Thursday April 14, at 2-3PM Central Time on how MoDOT selects delivery methods and assesses risk on various projects. Representatives from AGC and ACEC will also share some methods for choosing which projects they pursue.
Watch the Recording
Design-Build Projects in Procurement
Upcoming Design-Build Projects
Chester Bridge

The Chester Bridge has two 11-foot lanes and carries 7,000 vehicles per day. It connects the cities of Chester, Illinois and Perryville, Missouri across the Mississippi River via Route 51. For more in...
Projects with Scoping Only
The purpose of this section is to identify potential future highway and bridge projects. These projects may be in the evaluation stage, which is called project scoping, or may be further along in the preliminary design process. Projects listed in this section are not commitments to construct or implement an improvement. These commitments won't be made until the NEPA process is completed. These projects are being included in the STIP for the scoping or preliminary design phase only, and subsequent phases have not yet been determined or are beyond the STIP horizon period.
For more information on MoDOT Design-Build projects, please contact Dave Simmons at 314-453-1878, or a David.J.Simmons@modot.mo.gov
J5I3414,J5I3182: Missouri Route 740 (Central District) and I-44 Gasconade and Little Piney River (Central District) – No information available
J3I3075: I-70/Route 131 Interchange at Odessa (Kansas City District) – No information available
J4I3448: I-70 Corridor Improvements 27th Street to Rte. 40/Lister – Scoping Only Consultant Selected
J6P3496: Safety Improvements (St. Louis District) – Scoping Only Consultant Selected
J5S3411: I-70/US 63 Interchange – Scoping Only Consultant Selected
J6I3526B: I-55 Corridor Improvements – Scoping Only Consultant Selected
J6I3033, J6I3527: I-64/I-70 Interchange – Scoping Only Consultant Selected
Completed Design-Build Projects