ABOUT THE BOOTHEEL BRIDGE BUNDLE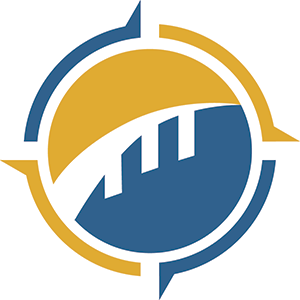 The purpose of the Bootheel Bridge Bundle project is to repair or replace fifteen of the bridges on the Southeast District's asset management plan. The Missouri Department of Transportation anticipates beginning the procurement process on this design-build project in early 2020. One design-build team will be selected to design and construct the project.
Thirteen bridges in the Bootheel Bridge Bundle are included in Governor Mike Parson's $351 million Focus on Bridges program, which will repair or replace 250 bridges across the state.
Bootheel Bridge Bundle Project Goals
- Deliver the project within the program budget of $25.2 million on or before December 31, 2023.
- Use innovation to maximize the number of locations to be addressed while providing quality structures sensitive to location and traffic.
- Minimize public inconvenience through increased construction speed and flexibility in scheduling.
- Improve safety at each location.
Contact Us
For more information, please email the Bootheel Bridge Bundle team at SEBridges@modot.mo.gov or call Project Director Benji Philpot at (573) 472-5371.
Counties Impacted
Mississippi
St. Francois
Cape Girardeau
Bollinger
Butler
Reynolds
Dunklin
Pemiscot
Project Status
Planning Phase
Project Timelines
Complete
Deadline for Letters of Interest
Image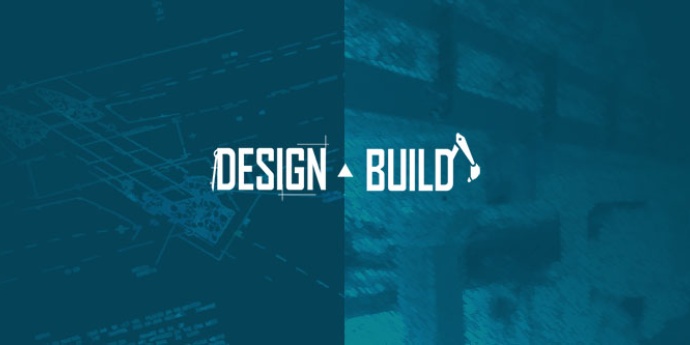 MHTC Selects Team to Deliver $21.3 Million Bootheel Bridge Bundle Project
Robertson Contractors Team to Improve Bridges Across Southeast Missouri
Southeast Missouri travelers can soon expect to see more than 15 bridge improvement projects coming to fruition through the Bootheel Bridge Bundle design-build project. During today's Missouri Highways and Transportation Commission meeting, the Robertson Contractors Team, headquartered in Poplar Bluff, Missouri was selected to design and construct the $21.3 million project.
The Robertson Contractors Team is comprised of Robertson Contractors, Inc., Horner & Shifrin and Penzel Construction Company, Inc.
Read More
Image
Request for Qualifications
Released January 13, 2020
MoDOT is soliciting Statements of Qualifications (SOQ) from entities (Submitters) interested in providing design-build services for the Bootheel Bridge Bundle.
View the RFQ
Image
Requests for Clarification
Updated January 31, 2020
Responses will be provided in writing and will also be posted on the project SharePoint site and the Bootheel Bridge Bundle webpage. To view the comments/questions and responses, please visit the link below.
View Responses
DESIGN-BUILD PACKAGE
| County | Location | Bridge number | FOCUS Bridge |
| --- | --- | --- | --- |
| Mississippi | Route B over I-57 | A0236 | Yes |
| St. Francois | Route 67 over Route 8 | A0654 | Yes |
| Cape Girardeau | Route A over Whitewater River | L0567 | Yes |
| St. Francois | Route NN over Indian Creek | L0329 | Yes |
| Bollinger | Route 51 over Castor River | J0103 | Yes |
| Bollinger | Route 51 over Castor River Overflow | J0104 | No |
| Butler | Route W over Black River | F0559 | Yes |
| Reynolds | Route K over Black River | T1000 | Yes |
| Dunklin | Route DD over St. Francis River | A2382 | Yes |
| Dunklin | Route DD over St. Francis River | S0882 | Yes |
| Pemiscot | Route EE over Drainage Ditches 1, 251, 258, 259 and 65 | P0473, P0474, P0475, P0476 and P0477 | Yes, except for DD 65 (P0477) |
Image
Industry Meeting Materials
The Missouri Department of Transportation held an industry meeting Monday, Jan. 13, 2020. Meeting materials are available below.
View the Presentation
ABOUT POTENTIAL ADD ALTERNATE BRIDGES
Through innovation and cost-saving measures, an additional 10 bridges have been identified as potential add-ons. The design-build contractor will have the opportunity to select from this list to add potential value to the project. This list has not been prioritized.
POTENTIAL ADD ALTERNATE BRIDGES
| County | Location | Bridge Number | FOCUS Bridge |
| --- | --- | --- | --- |
| Cape Girardeau | Route Y over Little Indian Creek | N0198 | No |
| New Madrid | Route 153 over Ditch #44 | T0037 | No |
| New Madrid | Route 153 over Ditch #8 | S0676 | No |
| Butler | Route B over Drainage Ditch No. 1 | G0277 | No |
| Butler | Route U over St. Francis River | A2470 | No |
| Scott | Route Z over Drainage Ditch 1 | S0971 | No |
| New Madrid | Route D over Drainage Ditch #1 | L0224 | No |
| Stoddard | Route P over Drainage Ditch #35 | R0185 | No |
| Cape Girardeau | Route D over Byrd Creek | P0734 | No |
| Bollinger | Route ZZ over Little Crooked Creek | N0987 | No |