Image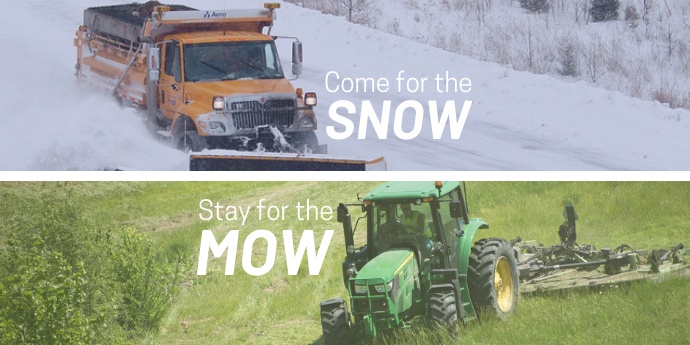 Apply Today!
We're looking for service-oriented individuals to step up to MoDOT's mission of providing safety, service and stability during the winter season and beyond. Keeping Missouri roads clear and well-maintained are among the most critical functions we serve as a Department of Transportation.
Apply Here
The Missouri Department of Transportation (MoDOT) employs 2,400 maintenance employees across the state to maintain its 33,891 miles of state routes.  If you're looking for diverse opportunities, challenging work and a friendly environment, come join a dynamic team working to support the finest Department of Transportation in America.
Right now, there are several full-time maintenance and emergency maintenance equipment operator positions open across the state.
Salaries start at $17.55 per hour, depending on level of experience and area of operation.  This position is also eligible for an additional $3 to $6 per hour when working winter/emergency operations activities.
FULL-TIME EMPLOYEES RECEIVE:
Full training
Retirement benefits
Paid leave
Medical, vision and dental insurance
A culturally diverse workplace that is dedicated to safety and personal development
If you're a service-oriented individual who is at least 18 years old and can successfully complete a criminal background check (a misdemeanor or felony conviction is not an automatic bar to employment) and drug screening, MoDOT wants you to consider a career to keep Missouri moving during the winter season and beyond.
As a condition of continued employment, MoDOT may require employees to take a PCR (active infection) COVID-19 test during the pandemic in an effort to slow or stop the spread of the virus at work. MoDOT will pay for all expenses associated with any required COVID-19 test(s). 

During the COVID-19 pandemic, MoDOT strictly enforces social distancing, face covering, and other safety requirements to ensure the health and safety of our employees and those we serve.
There are 2 different types of workers in our maintenance dept