No MOre Trash! is Missouri's statewide litter-prevention campaign, working to clean up Missouri and make it a litter-free state through education, prevention and cleanup programs. No MOre Trash! is an effort to protect Missouri's natural beauty and wildlife from the harmful effects of litter.
In 2002, MoDOT helped establish No MOre Trash!, a litter-prevention campaign that encourages people to stop littering by educating them about the negative impacts of litter. Each year, MoDOT spends about $7 million to remove litter from more than 385,000 acres of roadsides along 34,000 state highway miles. Annual volunteer efforts to pick up litter along Missouri highways are valued at more than $1 million. 
Litter Facts
"Litterbugs" can be found among people of every age, sex, race and ethnic origin, at every level of society and in all geographic locations.
Litter threatens the quality of our environment and is a problem that affects everyone in the community.
 Litter costs money. In 2017, litter cleanup cost the Missouri Department of Transportation $6.8 million.  
Litter destroys the beauty of the community. Tourism is important to Missouri and its economy. Litter can give a poor impression to visitors.  
Litter is a safety hazard and can act as a breeding ground for fire and disease. 
Litter can impact insurance rates as accidents can result from litter debris. 
Litter can discourage the opportunity for economic development and impacts real estate values. Businesses will not locate in a community that appears blighted based on the amount of trash and where the community lacks in pride to effectively control litter problems.
News
JEFFERSON CITY – It's spring cleaning time. The month of April marks Missouri's annual No MOre Trash! Bash coordinated by the Missouri Department of Transportation. During the annual statewide anti-litter event, volunteers are encouraged to clean up...

One day back in the late 1980s, a small, young red-eared slider turtle was slowly moving along his way when he got stuck in a plastic ring from a six-pack that someone had thrown on the ground instead of a trashcan. The ring got hung on his shell.

...
Image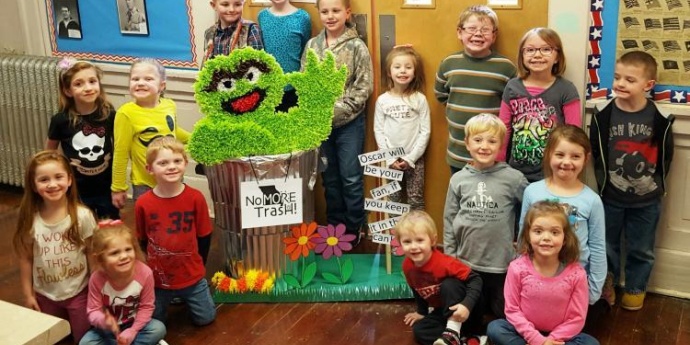 Trash Can Contest and Past Winners