Image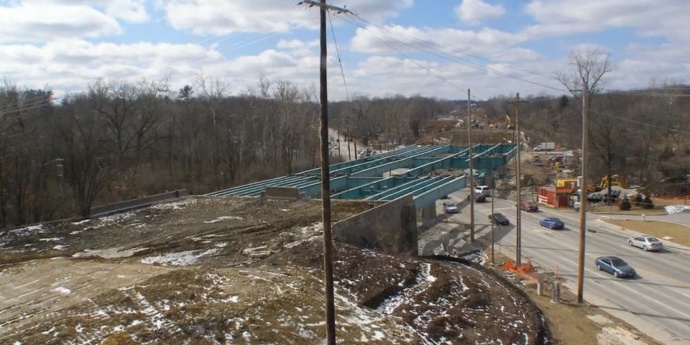 View Images and Time-lapse Footage
During construction, web cams were installed in 8 locations along the project, including: Kingshighway, McCausland, Big Bend, Hanley, I-170/I-64 Interchange, West of I-170, Clayton/Warson and Spoede. Those cameras are no longer live, but all of their images have been archived. 
To view the images, click on the camera you would like to view. Next, access the individual images by changing the date and time in the upper left corner of the screen. Utilizing the arrows on the left and right of the screen will allow you to scroll through the images.
An option to view the images as time-lapse footage is also available in this toolbar.
View Cameras