Image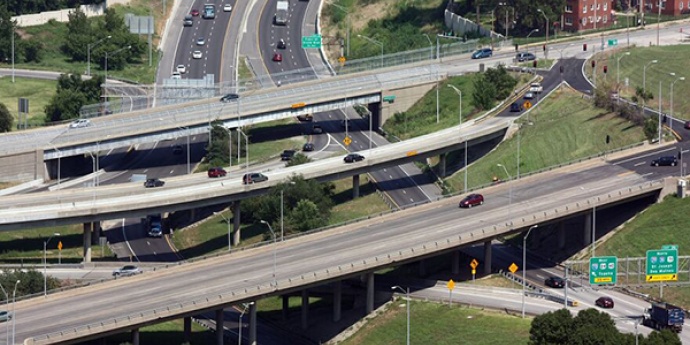 Tier 1 Information
All information collected and decisions made during the I-70 Improvement Study are contained in the First Tier Environmental Impact Statement (EIS), which was released in late 2001.
View Tier 1 Information
Image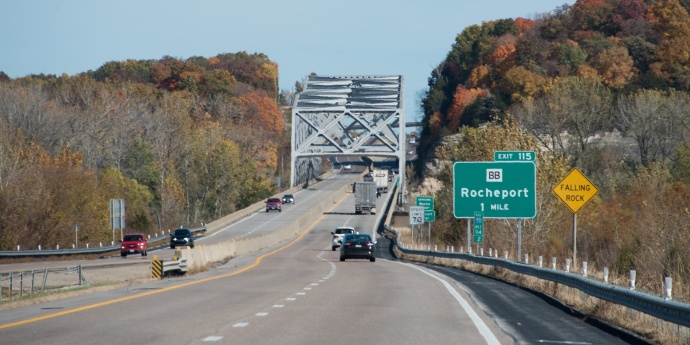 Tier II Information
Seven documents have been produced to detail how improvements to I-70 could impact the natural and man-made environments. Each document provides an evaluation of the reasonable alternatives for widening and rebuilding I-70 and recommend a preferred alternative.
View Tier II Information
Image
Complete Section 4 Documents
View All Documents related to Section 4 of Tier II
Download Section 4
Image
Envision I-70
I-70 Planning and Environmental Linkages (PEL) study between Wentzville and the Mississippi River in downtown St Louis
View the Study
Overview
I-70 has immediate needs that must be met. In doing so, MoDOT must ensure that dollars spent today are not wasted tomorrow. To accomplish that goal, MoDOT launched "Improve I-70."
Improve I-70 is an umbrella term used to describe a group of past and current studies of I-70 between Independence and St. Louis. Improve I-70 continues the work of the initial I-70 Improvement Study, an Environmental Impact Statement that explored responses to the condition of I-70 and selected the strategy of widening and reconstructing the existing route.
The Second Tier Improve I-70 studies took that strategy to the next level of detail, working with local communities to determine the location and basic configuration of I-70 improvements. This effort resulted in both a long-term vision and a short term plan for I-70, ensuring that improvements made in the coming years are in sync with the ultimate facility.
Currently, no funding is allocated for the design or construction of any major I-70 improvements. Without an increase in funding, long-term improvements to I-70 may never be affordable to Missouri and tough decisions will need to be made regarding what can be done with the funding available.
But the lack of funding does not eliminate the need for sound planning. Completion of the Improve I-70 studies helped ensure that all decisions about I-70 improvements are made in an open, collaborative way while balancing environmental issues and community concerns. Study results also will help MoDOT, local communities, and potentially affected businesses and property owners prepare for the future.