Project Details
This project will make  improvements to the intersection of MO Route 291 and MO Route 58/Hubach Hill Rd. with the addition of a roundabout. This is the South Junction of MO Route 291 and MO Route 58 just south of the signalized intersection on MO Route 291. Motorists can expect significant delays along MO Rout 58 and MO Route 291 during construction.
This project is scheduled to let in February 2024 with construction beginning in approximately May 2024. It is anticipated that work will be completed by late Fall 2024. This project is expected to cost approximately $3 million.
The Safety Behind Roundabouts
A roundabout is a one-way circular intersection that channels traffic around a central island without traffic signals. Roundabouts are a great alternative to a signalized intersection when a high volume of traffic needs to get through with the least amount of inconvenience. While signalized intersections have 20 conflict points, or spots where vehicles could collide, roundabouts reduce that number to eight. Fewer conflict points, combined with slower speeds and calmer traffic, can translate into as much as 75 percent fewer crashes. Because roundabouts tend to have fewer severe crashes than signalized intersections, they have fewer crash-related injuries as well.  Learn more about roundabouts here.
Image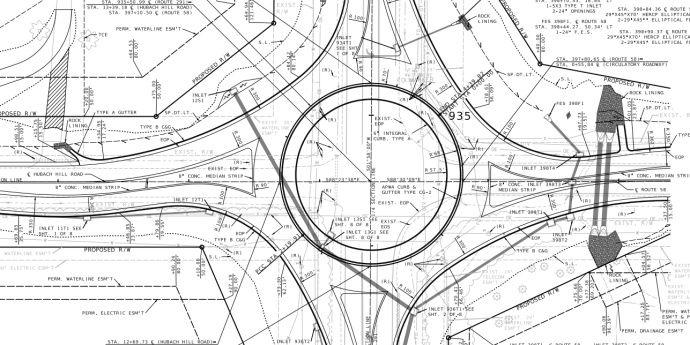 Public Hearing
​​​​​​MoDOT plans to host a public hearing about this project. Please note that this is an open house style meeting, meaning NO formal presentations will be made. The public is welcome to attend the hearing anytime between 5 p.m. to 7 p.m. to ask questions and learn more.
What: Public Hearing
When: Wednesday, Sept. 14, from 5 p.m. to 7 p.m.
Where: Raymore Elementary School Gym (500 S Madison St, Raymore, MO 64083)
Project Plans & Materials
Can't make it? No problem. An online comment form will be available on this webpage beginning Wednesday, Sept.  14 for thirty days. The public is invited to submit online comments during this time.
Current Press Releases
 

CASS COUNTY – MoDOT Kansas City will be hosting a public hearing regarding an upcoming intersection improvement project at the south junction of MO Route 291 and MO Route 58/Hubach Hill from 5 p.m. to 7 p.m. on Wednesday, Sept. 14 at the Raymore...