About the MidMO ADA Project
The purpose of the Central District ADA Design Build project is to complete the current ADA Transition plan in the Central and Northwest Districts and bring the remaining locations into ADA compliance. 
This will be a design-build project. Design-build is a delivery method that includes hiring one contracting team to complete the design and construction work under one contract. MoDOT provides the project goals, budget and schedule, and the contractor team conducts the work. This technique has been known to significantly save time and money. For more information about design-build or to see other similar project across the state, visit modot.org/design-build-information.
Below you will find more information on the funding and timeline for the bridge replacement, as well updates on the project's progress.
Project Goals
Deliver the project within the program budget of $23.1 million
Bring designated pedestrian facilities into ADA compliance
Use innovation to maximize improvements that provide long-lasting and safe pedestrian facilities
Safely deliver a project that minimizes and mitigates construction impacts through construction staging and communication efforts
Complete the project no later than December 1, 2024
Contact Us
For more information, please email the MidMo ADA team at MidMOADA@modot.mo.gov or call Project Director Chris Brownell at 573-526-4477.
Counties Impacted
Boone
Camden
Cole
Dent
Howard
Maries
Osage
Pulaski
Carroll
Chariton
Cooper
Crawford
Gasconade
Laclede
Miller
Moniteau
Morgan
Phelps
Washington
Project Status
Planning Phase
Project Expected Timeline
Complete
Deadline for letters of interest
Complete
Thank you to everyone who joined MoDOT at the virtual Industry Meeting. For those not able to attend the presentation and attendance list are available.
In Progress
Request for Qualifications (RFQ)
The Request for Qualifications (RFQ) is now available: 
More information and RFQ forms are available below. Submissions are due August 25, 2021. 
Not Started
Shortlist of Potential Project Contractors Announced
Not Started
Tentative Award of Project by Missouri Highways & Transportation Commission
Image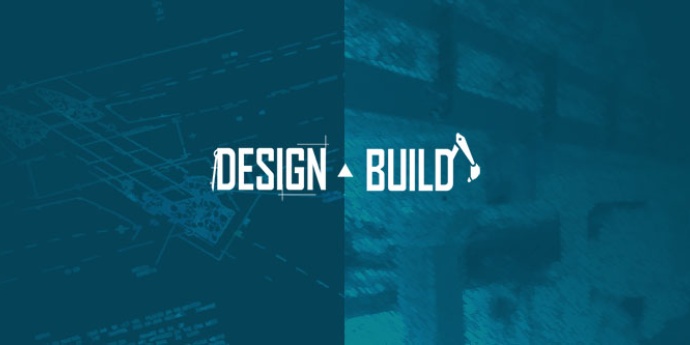 Request for Qualifications Released
The Request for Qualifications (RFQ) for the MidMO ADA design-build project has been released and is available at the link below. Please submit all necessary forms linked to the right. 
Submissions are due by Wednesday, August 25, 2021. If you have any questions please email midmoada@modot.mo.gov. 
MidMO ADA RFQ
Image
DESIGN-BUILD PACKAGE
County
City
Location
From
To
Boone
Ashland
M
Chico Drive
Main Street
Columbia
Route 763 (Rangeline Street)
70' N of Elleta Blvd.
250' S of Vandiver Drive
Route AC (Grindstone Parkway)
Old Route K
330' W of Falling Leaf Lane
Business Loop 70
I-70 Drive SW Roundabout
200' W of Old U.S. Route 63
Route PP (Clark Lane)
170' E of I-70 Connector
310' E of Woodland Springs Court
Route 163 (Providence Road)

Various Intersections: Vandiver Drive; Business Loop 70; Stadium Blvd.; 
Mick Deaver Memorial Drive; Green Meadows Road; Southampton Drive; 
Route K

Route 740 (Stadium Blvd)
Various Intersections: I-70/Rt 740 Interchange N ramp terminal; I-70/Rt 740 Interchange S ramp terminal; I-70 Drive SW; Bernadette Drive; Worley Street; Ash Street; Broadway; Rollins Road, College Park Drive; Forum Blvd.; Tiger Avenue/Mick Deaver Memorial Drive; Monk Drive/Champions Drive; College Avenue/Rock Quarry Road; Ashland Road; Audubon Drive/Pointe Drive
Hallsville
Route 124 (West of Route B/OO Intersection)
Sidewalk connection to school parking lot
Bertie Avenue
Route B
Kathryn Durk Drive
Route 124
Route 124
Route B
Fairview Street
Harrisburg
Route 124
Whilhite Street
Church Entrance
Route J
Private Drive
Midblock Crossing
Camden
Osage Beach
Business Route 54 (West Osage Beach Parkway)
Case Road Intersection
350' SW of Jeffries Road
Route 54 Expressway
Carrol
Bosworth
Route M (South Street/Kansas Avenue)
Conger Avenue
Market Street
Route 139 (Missouri Avenue)
Kansas Avenue
Virginia Street
Hale
Route 139 (Main Street)
115' N of 7th Street
6th Street
Norborne
Route D (Pine Street/2nd Street)
75' N of Dietrich Street
Route 10 (Elizabeth Street)
Chariton
Menden
Route CC (Main Street/Commercial Street)
Felt Street
45' S of 5th Street
Rothville
Route E (Main Street)
South Street
1730' E of Township Road
Sumner 
Route EE (Main Street/Centre Street)
113' W of Walnut Street
Route 139
Cole
Jefferson City
Business Route 50 (Missouri Blvd.)
W entrance of Wildwood Crossing
Wildwood Drive
Howard Street
MoDOT Drive
Bolivar Street Bridge
Route 50 S Right of Way Line
80' N of the Route 50 N Right of Way Line
Main Street Bridge
Route 54 W Right of Way Line
Route 54 E Right of Way Line
High Street Bridge
Route 54 W Right of Way Line
Route 54 E Right of Way Line
U.S. Route 50 (Whitton Expressway)
N Right of Way Line at Broadway Intersection
S Right of Way Line at Broadway Intersection
N Right of Way Line at Jefferson Intersection
S Right of Way Line at Jefferson Intersection
N Right of Way Line at Madison Intersection
S Right of Way Line at Madison Intersection
N Right of Way Line at Monroe Intersection
S Right of Way Line at Monroe Intersection
Taos
Route M
Firehouse Lane
N End of Sidewalk
Wardsville
Route W
315' N of Almarie Court
70' N of Churchview Heights
Cooper
Lone Elm
Route B
Cemetary
Church Entrance
Crawford
Bourbon
Route N
Olive Street
Pine Street
Dent
Salem
Route 32-72 (Scenic Riverside Blvd.)
Missouri Avenue
Carty Street
Route 19 (Main Street)
Iron Street
Route 32-72
Gasconade
Bland
Route A
Lyford Street
Route A/Colorado Avenue
Hermann
Route 19
First Street
Fifth Street
Route 100
Market Street
Gutenberg Street
Rosebud
Route T
Rosebud Avenue
240' S of Red Oak Avenue
Laclede
Lebanon
Route 5
Adams Avenue
150' S of Route 64
Route 64
Bennett Avenue
Route 5
Howard
Armstrong
Route 3 (Central Street)

470' N of Seminary Street

Seminary Street
Route V (Harvey Street)
30' West of Evans Street
Evans Street
Fayette
Route 5 (Cleveland Street)
190' W of Besgrove Street
Herndon Street
Glasgow
Route 5 (Union Street)
130' S of Orchard Drive
Kuemmel Park Drive
Roanoke
Route 129
725' W of Route 3
530' W of Route 3
Route 3
115' N of Route 129
Route 129
Maries
Vienna
Route 42 (5th Street)
Coffey Street
500' E of Chestnut 
Miller
Osage Beach
Route 42E
At School of the Osage
 
St. Elizabeth
Route 52
Walnut Street
Cherry Street
Tuscumbia
Route 52
High Street
190' E of Warren Street
Moniteau
California
Route 87
Main Street
Business 50/Buchanan St.
Tipton
Route B
Howard Street
Walnut Street
 
Route 50
Park Avenue
Randolph Street
Morgan
Stover
Route 135
1st Street
3rd Street
Syracuse
Route 50
Washington Street
Flora Road
Osage
Frankenstein
Route C
570' NW of County Road 423
160' NW of County Road 423
Phelps
Rolla
Route 72
Route 63
Mobile Home park Entrance
St. James
Route KK
Seymour Street
Wishon Street
Pulaski
Dixon
Route 28 (Ellen Street)
Chestnut Street
A Street
Richland
Route 7
Route A
Pine Street
St. Robert
Eastbound Business 44
Plattner Avenue
385' W of J.H. Williamson Drive
Westbound Business 44 
I-44 Spur (Missouri Avenue)
Crosswalk at W end of MoDOT
Maintenance Facility 
I-44 Spur (Missouri Avenue)
Route Z
Property line of Fort Leonard
Wood Military Reservation
Route Z
I-44 Spur (Missouri Avenue)
Trail Chief Avenue
Waynesville
Route 17 (Old Route 66)
Park Avenue
Benton Street
Washington
Potosi
Route E
Hickory Street
Route 8
ABOUT POTENTIAL ADD ALTERNATE VALUE
Through innovation and cost-saving measures, additional locations have been identified as potential add-ons. The design-build contractor will have the opportunity to select from this list to add potential value to the project. This list has been prioritized. 
County
City
Route
Location
Added value
Boone
Columbia
Route PP (Clark Lane)
Intersection of Clark Lane and 
Creekwood Parkway
Install sidewalk and APS
Route 763 (Rangeline Street)
Intersection of Rangeline Street and Vandiver Drive
Install sidewalk and APS
Dent
Salem
Route 32/72 (Scenic Rivers Blvd.)
Intersection of Scenic Rivers Blvd. & Route 19 (Main Street)
Install sidewalk, crosswalks and APS
Camden
Osage Beach
Business Route 54 (Osage Beach Pkwy.)
Intersection of Osage Beach Pkway. and Jeffries Road
Install crosswalk and APS
Boone
Columbia
Business Loop 70
Intersection of Business Loop 70 and Garth Avenue
Install APS
Intersection of Business Loop 70 and Rangeline Street
Install APS
Miller
Osage Beach
Route 42
Intersection of Route 42 and School of the Osage
Install APS
Boone
Columbia
Route AC (Nifong/Grindstone)
Several intersections along Nifong & Grindstone: Buttonwood Drive,
Green Meadows/State Farm Pkwy., Grindstone Plaza Drive, Rock Quarry
Road, Bearfield Road, and Bluff Creek Drive. 
Install APS
South side of Nifong Blvd. from approximately 185' E of Hyde Park Avenue
to the State Farm Pkwy. intersection. 
Install sidewalk
South side of Grindstone Pkwy. from the State Farm Pkwy. intersection
to approximately 485' W of Norfleet Drive. 
Install sidewalk
North side of Grindstone Pkwy. from the Grindstone Plaza Drive intersection 
to approximately 530' W of Rock Quarry Road. 
Install sidewalk
Business Loop 70
Intersection of Business Loop 70 and Garth Avenue
Install APS
Intersection of Business Loop 70 and Rangeline Street
Install APS
Route 740 (Stadium Blvd.)
Several intersections along Stadium Blvd.: WB I-70 ramp terminal; EB I-70 ramp terminal; Bernadette Dr.; Worley St.; Ash St.; Broadway; Rollins Rd.; College park Dr.; Forum Blvd.; Tiger Avenue/Mick Deaver Memorial Dr.; Monk Dr./Champions Dr.; Route 763 (College Ave/Rock Quarry Dr.); Ashland Rd.; Audubon Dr./Point Dr.; NB Route 63 ramp terminal; Cinnamon Hill Ln/Maguire Blvd.
Install APS
South side of Stadium Blvd. from 545' E of Audubon Drive/Point Drive to the NB Route 63 ramp terminal
Install sidewalk, crosswalks and APS
Cole
Jefferson City
Route 50 (Whitton Expwy.)
Several intersections along Whitton Expwy: Broadway; Jefferson St.; Madison St.; Monroe St.
Install APS
Pulaski
St. Robert
I-44 Spur (Missouri Avenue)
Several intersections along Missouri Avenue: BUS Looop 44/Route Z; Eastlawn Ave./J.H. Williamson Dr.; Bosa Dr./VFW Memorial Dr.; Gateway Circle
Install APS
Laclede
Lebanon
Route 5 (Jefferson Avenue/7th Street)
Intersection of Jefferson Avenue and 7th Street
Install APS
Phelps
Rolla
Route 72
Several intersections along Route 72: Route 63 (Bishop Ave.); Rolla St.; Salem Ave./New Castle Dr.; Pine Tree Rd./Route O(Lecoma Rd.)
Install APS
Dent
Salem
Route 32 (Scenic Rivers Blvd.)
Two intersections of Scenic Rivers Blvd: Route HH (Macarthur Ave.) and Warfel St./Doss Rd.
Install APS