Work Type
Environmental Impact Study
Interstate 70 in Mid-Missouri
I-70 is a vital lifeline for moving people, goods, and information across Missouri and beyond. This interstate was constructed more than 50 years ago, and with the availability of additional federal and state funding, now is the time to make it fully functional for the demands of the 21st century.
Outside of Kansas City and St. Louis, Columbia is the largest city along I-70 in the state, with over 125,000 residents. Columbia is home of the University of Missouri-Columbia, which has an enrollment of 26,000 students and is the city's largest employer.
West: Just east of Route BB (Exit 115) to just west of MO Route 740 (Stadium Blvd.)
Central: Just west of Stadium Blvd. to just east of the I-70/U.S. Route 63 interchange (Connector)
East: Just east of the Connector to just east of Route Z (Exit 133)
The study team is currently reviewing strategies to improve aging infrastructure throughout these sections, as well as possible solutions to improve the interstate through Columbia. This includes the Connector as well as interstate crossings at: 
Boone County Routes J and O.
U.S. Route 40.
Stadium Blvd.
Business Loop 70.
MO Route 163 (Providence Road).
MO Route 763 (Rangeline Road).
E. St. Charles Road
Boone County Route Z
The MoDOT Central District, in coordination with the Federal Highway Administration (FHWA), are in the process of re-evaluating the Environmental Impact Statement (EIS) of I-70 from just east of Route BB to just east of Route Z in Boone County. A National Environmental Policy Act (NEPA) re-evaluation is necessary because the final EIS document was completed more than 15 years ago, and the existing conditions, possible solutions, potential impacts, and related mitigation measures may have changed. 
Image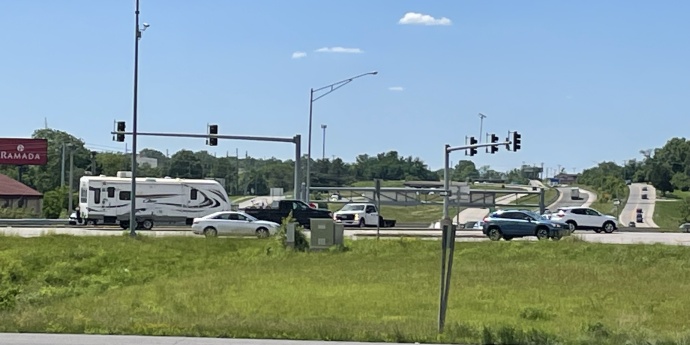 Preferred Alternative Presentation
The Missouri Department of Transportation (MoDOT) held virtual and in-person Public Information Meetings in the month of November 2022 to seek feedback on a study of Interstate 70 through Columbia, including potential alternatives at the I-70/U.S. Route 63 Connector. View a summary of the updated information here. 
The button below will take you to the presentation as it was shared at the November 2022 meeting. Numbers included in the presentation are subject to change.
View the Presentation
Image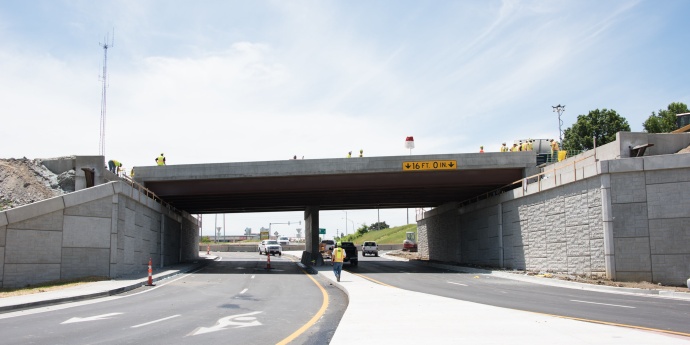 Timeline
OCTOBER 2021: EIS Re-Evaluation Begins
MAY 2022: Community Advisory Group (CAG) Meeting #1
JULY 2022: CAG Meeting #2
JULY 2022: Virtual & In-Person Public Information Meeting (PIM) #1
OCTOBER/NOVEMBER 2022: CAG Meeting #3 & PIM Meeting #2
FALL 2022: Preparation of Re-Evaluation Documents
END OF 2022: Re-Evaluation Document Approval
BEGINS IN 2023: Design-Build Procurement Process

August 2023: Request for Qualifications (RFQ)

October 2023: Statement of Qualifications Short List

October 2023: Issue Request for Proposal (RFP)
Learn More