Project Status
Planning Phase
Issue 
The existing pedestrian bridge over US 69 has reached the end of its service life. Built in 1936, the current bridge is in poor structural condition and needs to be replaced. Many issues exist with the current bridge including:
Height restricted (commercial, US highway)

Not ADA (Americans with Disabilities Act) compliant

No immediate pedestrian connectivity on either side

One side has no public access
Project Details
MoDOT will be constructing a new sidewalk on the south side of US 69 from the strip mall near Randolph Road to Claycomo Automotive (west of Drake Street) and on the north side from Poe Street to Munger Ave. The project will also include an enhanced at-grade pedestrian crossing at Poe Street. The new pedestrian sidewalks will provide better local connectivity for existing users of the pedestrian bridge. The existing aging pedestrian bridge near Munger Avenue will be removed as part of the project.
The at-grade pedestrian Crossing at Poe Street will feature:
Pedestrian refuge islands

 allowing pedestrians a safe place to stop at the midpoint of the roadway before crossing the remaining distance. This is particularly helpful for older pedestrians or others with limited mobility. 

Rectangular Rapid Flashing Beacons

that are active (user-actuated) amber LEDs. These use an irregular flash pattern at mid-block or uncontrolled crossing locations and significantly increase driver yielding behavior. 

Enhanced pedestrian striping and signing
Connectivity to the new sidewalk on US 69, the existing Poe Street sidewalk that extends west of I-35 and the existing sidewalk on Drake St.

ADA Compliant
Image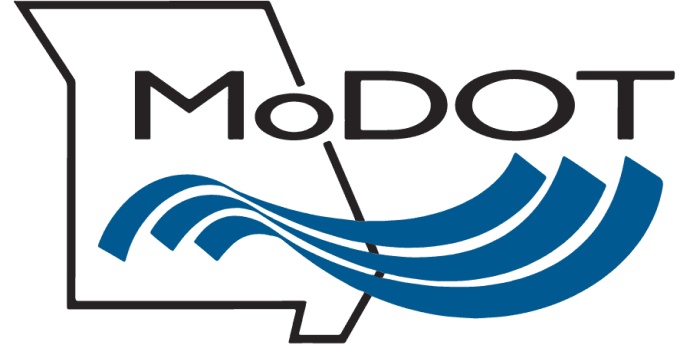 Traffic Impacts and Timeline
During construction, one lane in each direction will be closed for curb and gutter replacement, drainage, and installation of the pedestrian refuge island. This project will let in October 2023. Construction is anticipated to be completed by fall of 2024.
Timeline for the project  
This project will let in October 2023. Construction will be completed by fall of 2024.
Project Cost 
The cost of the project is about $1 million. This project is fully funded by MoDOT.
For more information, contact MoDOT Area Engineer Mark Fisher at 816-607-2271.
Image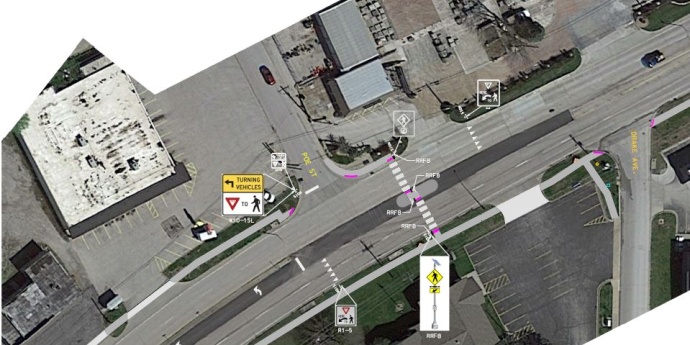 PUBLIC MEETING
Public Meeting Scheduled
A second public meeting is scheduled for those interested in meeting with MoDOT designers, planners and engineers regarding this project.   
Time: 5 p.m. to 7 p.m.
Date: Monday, May 23rd 
Where: City Hall/Community Center (Village of Claycomo, 115 US Route 69, Claycomo, MO 64119) 
CLOSED - Virtual (Online) Public Meeting: March 23 through April 7 
MoDOT hosted a virtual public online meeting from Wednesday, March 23, until Thursday, April 7, regarding an upcoming pedestrian improvement project along US 69 Highway in Clay County. The public meeting was virtual due to concerns with the spread of the Covid-19 virus. At the time, MoDOT KC was holding public meetings online only.  The virtual public meeting was a way for those interested to view the proposed plans and provide feedback.