Route Impacted
2
58
7
A
O
Old Outer Road 71
Y
Work Type
Sidewalk/ADA Improvements
Project Details
The purpose of this project is to bring existing pedestrian facilities up to ADA standards to satisfy the ADA Transition Plan. This will project will make improvements to various routes in Cass County.  In order to make these improvements, additional right of way may be required, including a portion of South Street Park at the intersection of Independence Ave. and South Street in Harrisonville. The cost of this project is approximately $2 million and is funded through both MoDOT and federal funds.
Timeline
This project is scheduled to let in March 2024 and construction is anticipated to begin in May 2024. The scheduled completion date is currently late Fall 2024.
Construction and Traffic Impacts
Motorists can expect various lane closures along the included routes in Cass County during construction. There will be no signed detours.
Improvement Locations
This project will make ADA improvements along various routes in Cass County including the following locations: 
Archie:

Route A and S. Ohio Street Intersection

Belton:

Route 58 southbound off-ramp to Hamon Drive
Route 58 between Hamon Drive and Bel-Ray Blvd.
Route 58 between Bel-Ray Blvd. and Dean Ave.

Cleveland:

Route Y between South 5th Street and North 3rd Street

Drexel:

Route A and Bates Street Intersection

Freeman:
Harrisonville:

Route 2/South Commercial Street from I-49 to Hotel Entrance
Route 2/South Commercial Street from Hotel Entrance to West Joy Street
Route 2/South Commercial Street to West Joy Street to Orchard Road 
Route 2/South Commercial Street from Orchard Road to Route 2
Route 2  from South Main Street to Highland Street
Route 2 from Highland Street to Eastwood Road
Route 2 from Eastwood Road to Chapel Drive
Route 2 from Chapel Drive to Chapel Drive
Route 2 from Chapel Drive to Blueberry Drive
Route 7 from Oriole Street to East Elm Street
Route 7 from East Elm Street to Maverick Trail

Peculiar: 
Image
Online Public Meeting: Comments & Questions
The comment and question form regarding this project CLOSED on Friday, June 30, 2023. Project materials are still available by request at the MoDOT district office located at 600 NE Colbern Rd. in Lee's Summit, MO.
Image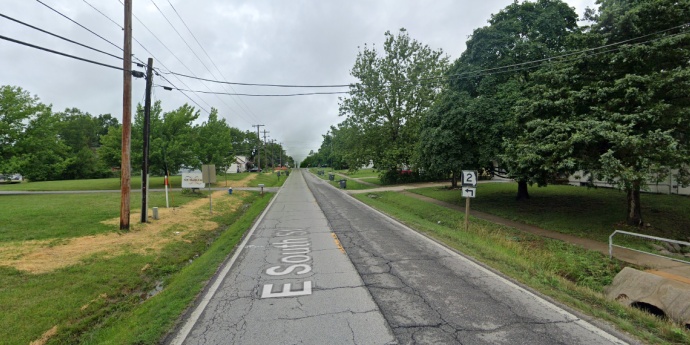 Need More Information?
We're here to help. Please contact us for more information.
Jill Bruss, Area Engineer
Christopher West, Project Manager