Last Updated: 03/31/2020 - 8:00 am
Travel on Missouri Highways
•    Missouri interstates, roads and bridges remain open to travel.
•    However, when and where possible, individuals have been asked to limit travel to avoid the spread of the COVID-19 virus.
•    In addition, some Missouri communities have shelter-in-place guidelines that should be followed.
 
Interstate Rest Areas
•    We are making every effort to keep the state's interstate highway rest areas open to the traveling public and commercial motor carriers in light of the coronavirus (COVID-19). 
•    We are also cleaning and disinfecting the rest areas on a more frequent basis.
MoDOT Customer Service
•    MoDOT facilities are closed to the public through April 6, 2020.
•    We are keeping lines of communication open with the public through our website and our customer service centers. 
•    The public can still call our toll-free number - 1-888-275-6636 – 24/7 to speak with a customer service representative to get the latest road conditions or register a road concern.
•    All in-person public hearings, information meetings and stakeholder meetings are postponed, or will be conducted online – with associated hard-copy information available at MoDOT district offices.
•    Traveler related information can be found using our interactive Traveler Information Map and via our Traveler Information Mobile App.
Movement of Goods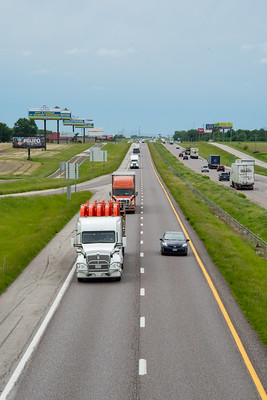 •    During this emergency time, the movement of goods is critically important. 
•    As such, the State of Missouri and MoDOT have taken actions to facilitate these needs.
•    We have been working with Gov. Parson's office, federal agencies and our partners in the motor carrier and agricultural industries to enable emergency flow of goods, including:
•    Relaxing the hours of operation for motor carriers to give them more flexibility in transporting goods;
•    Easing restrictions to allow for heavier-than-normal truckloads of supplies and equipment to travel on state-owned highways including interstates. This includes shipments of livestock and poultry; and 
•    Suspending all Missouri International Registration Plan and International Fuel Tax Agreement trip and fuel permit requirements, including fees, for vehicles not currently registered for interstate travel in Missouri. 
•    In addition, the Missouri Department of Revenue has implemented a 60-day extension of driving privileges. This extension applies to individuals with commercial drivers' or non-commercial drivers' license expiration dates of March 1, 2020, through April 30, 2020. For example, an individual with a CDL expiring March 1, 2020, will have until May 1, 2020, to complete the required license renewal in their local license office.
•    Second, the Missouri Department of Revenue has implemented an extension of CDL medical certificates. This extension applies to individuals holding a CDL or commercial learners permit with a current medical certificate that has been issued for a period of 90 days or more and has an expiration date of March 1, 2020, through April 30, 2020. These individuals have been granted an extension of their medical certification until June 30, 2020. 
•    This relief will give Missouri's commercial drivers additional time to complete the required medical exam and to submit an updated medical certificate to their local license office so that their Missouri driver record can be updated.
MoDOT Program Delivery and Maintenance Operations
•    MoDOT is a provider of critical services to the public and as such we have plans to continue operations. 
•    We are keeping vital transportation projects and essential state highway maintenance operations moving. 
•    At this time, we are continuing the design and construction of the state's road and bridge projects. 
•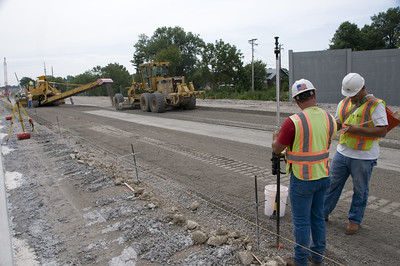 In addition, we intend to proceed with future project bid openings, which are fully electronic, and the Missouri Highways and Transportation Commission will continue to meet monthly via video or teleconference, starting with the April 1 meeting. 
•    That means the vital projects made possible by the governor's Focus on Bridges program will continue.
•    The general revenue-funded cost-share program project contracts for construction will not begin prior to July 1 to help with the close out of the state's FY 2020 budget.
•    The construction projects included in our five-year transportation program will also continue for now as we continue to work with the contracting industry through workforce and supply chain availability.  
•    We remain in close contact with our contracting and consulting partners to assure them that payments to them will not be affected and that we will work with them on specific issues, such as workforce availability, to ensure projects continue to move forward. 
•    To reduce personal contact as outlined by CDC and DHSS guidelines, MoDOT will conduct all pre-bid and pre-construction meetings virtually (video or teleconference) until further notice. MoDOT staff will coordinate with industry on the details of these meetings as needed. 
•    Contract inspection and administration and consultant and professional services activities will move forward but will be conducted virtually or adhere to social distancing guidelines for interactions.
•    In addition, in an effort to save taxpayer dollars and adjust to workplace supply, we are working with our contractors when and where we can to give them greater flexibility in delivering projects given the decrease in traffic volumes statewide.
•    In addition, our statewide highway maintenance operations, such as pothole patching, striping and pavement repair, also continue at present - although under the guidelines issued by the Department of Health and Senior Services and the CDC for social distancing, handwashing and so forth. 
MoDOT Internal Operations
•    MoDOT continues to react to the COVID-19 pandemic as it relates to our employees and operations.
•    We have put our Continuity of Operations Plan in place and have fully activated our Pandemic Response Team and Incident Management Structure to provide a consistent management structure and ensure a safe, coordinated response during this event.
•    We are taking every precaution to protect our employees.
•    While we continue our work to build and maintain the state's transportation system, we are following all DHSS and CDC guidance. 
•    As such, we have asked those employees called upon to support this function to follow the recommended social distancing and handwashing guidelines, among all other guidelines. 
•    We are strongly encouraging the use of teleworking, flexible work schedules, and possible temporary reassignments of work locations for employees who have the ability to effectively carry out their duties from home.
•    We are encouraging the use of video and teleconferencing and email and have asked our employees to avoid common work and gathering areas, refrain from sharing work tools, stagger work shifts and constrain face-to-face interactions, among other guidance.
Providing Support
•    Several MoDOT facilities are being used to house and distribute critical supplies. MoDOT staff will be helping with distribution of these supplies as needed.
Important Reminders
We continue to support the guidance provided by the Missouri Department of Health and Senior Services in combatting the spread of this virus and offer the following tips: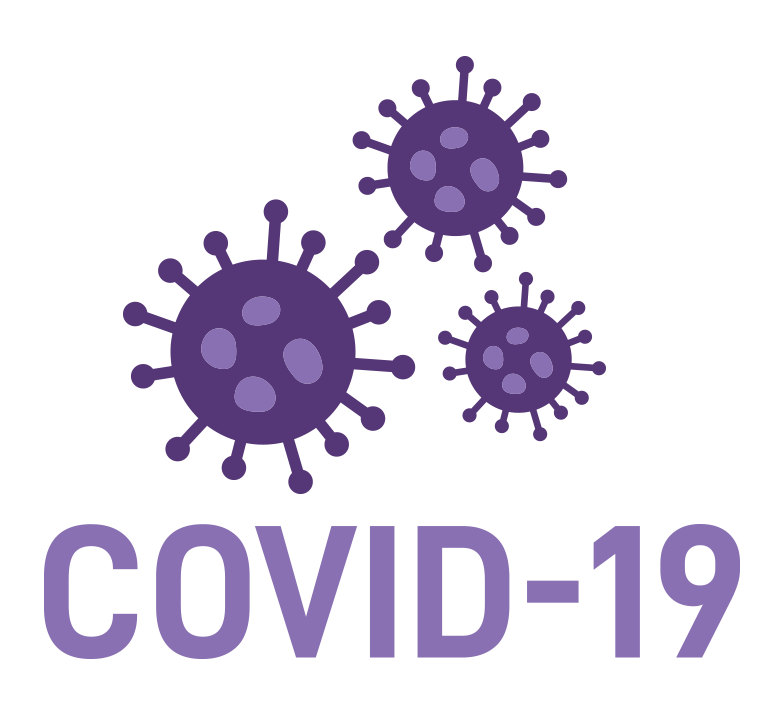 •    Practice "social distancing" and stay away from others as much as possible.
•    Avoid close contact with people who are sick, and stay home and away from others if you are     sick.
•    Wash your hands often with soap and water for at least 20 seconds
•    Avoid touching your eyes, nose, or mouth with unwashed hands
•    Clean and disinfect objects and surfaces – EPA list of disinfectants
•    Limit travel as much as possible. 
•    Check the Department of Health and Senior Services website at www.health.mo.gov/coronavirus or call their toll-free number - 877-435-8411 - for questions or concerns you might have regarding the coronavirus pandemic.