Counties Impacted
Sullivan
Project Status
In Progress
Route Impacted
Missouri Route PP
Project Timeline
In Progress
MoDOT is currently working to design the new structure to replace the current bridge over East Medicine Creek on Route PP in Sullivan County. The public is invited to provide input about the design, proposed construction period, and any other project-related concerns they may have via the form at the bottom of this webpage.
Not Started
Contractors Bid on Project
The project is scheduled to be a part of MoDOT's January 2020 letting, when contractors may submit competitive bids for the project.
Not Started
The Missouri Highways and Transportation Commission may award the contract at their February 2020 meeting.
Not Started
The contractor is allowed per contract to begin work March 2020. The bridge is currently closed to all traffic after a regularly scheduled inspection revealed critical deterioration.
A construction schedule has not been determined. Once the contract is awarded, the contractor will meet with MoDOT engineers to determine the schedule of work.
Not Started
The contract completion date is currently set for December 2020. The contractor may complete their work prior to that date, if conditions allow.
Image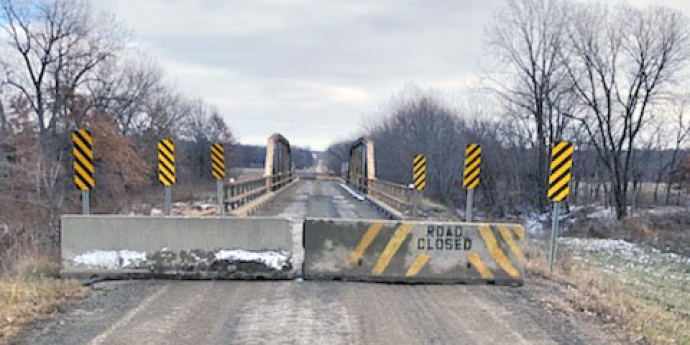 Current East Medicine Creek Bridge
Closed on December 6, 2018 when a regularly scheduled inspection revealed critical deterioration to the structure.
Built in 1955
One lane bridge: 10 feet wide with two-foot shoulders.
Image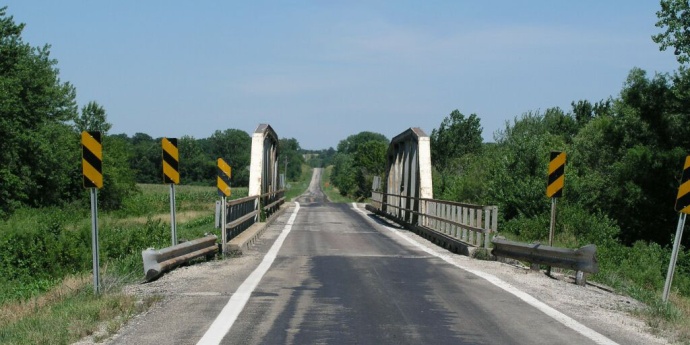 Proposed New East Medicine Creek Bridge
Will meet current standards
Two lane bridge built along same alignment as current bridge
24 feet wide: two 10-foot wide lanes with two-foot shoulders
Frequently Asked Questions
Q: Why is MoDOT closing the road during construction?
A. The road is currently closed due to the critical condition of the bridge structure. The bridge will remain closed during the replacement saving taxpayer money by allowing the contractor to work more efficiently. This will also result in a shorter construction period.
Q: How long will the road remain closed?
A.  The exact length of the closure has not been determined.
Q: Will their be a signed detour?
A. A signed detour is not planned at this time.
Q. Will you have to acquire any right of way?
A. There may be a small portion of right of way needed, this could be subject to change as plans could be modified.
Q: Who can I contact if I have further questions?
A. Questions about the project may be directed to Project Manager Rick Orr
Q: How can I stay updated on the project's progress?
A. Sign up for project-specific updates using the form below.
East Medicine Creek Bridge News