Project Details
The purpose of this project is to replace the existing MO Route 7 bridge over Interstate 49 and to re-configure the interchange. The bridge structure has reached the end of its service life and needs to be replaced.  The interchange is being re-configured to a (split) Diverging Diamond Interchange to better accommodate existing and future traffic demands.
The project is currently scheduled for May 2023 letting and construction is anticipated to begin in summer 2023. It's currently estimated to cost approximately $9.8 million.
No right-of-way acquisition will be needed for this project.
Traffic Impacts
In order to keep I-49 and MO 7 open to traffic during construction, the project will be done in phases.  A short term closure of I-49 and MO 7 with a signed detours will be used to remove the existing bridge. Minimal impacts are expected.
Image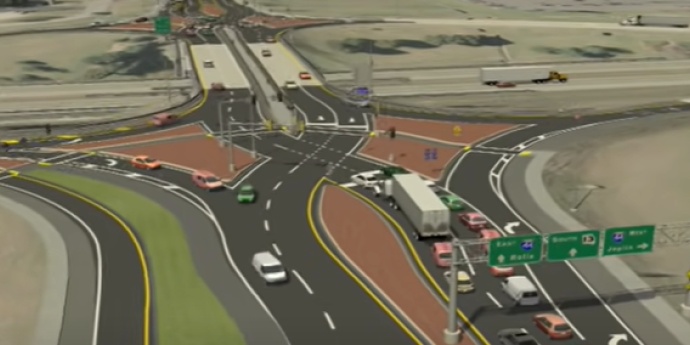 Helpful Links
Diverging Diamond Interchanges
Image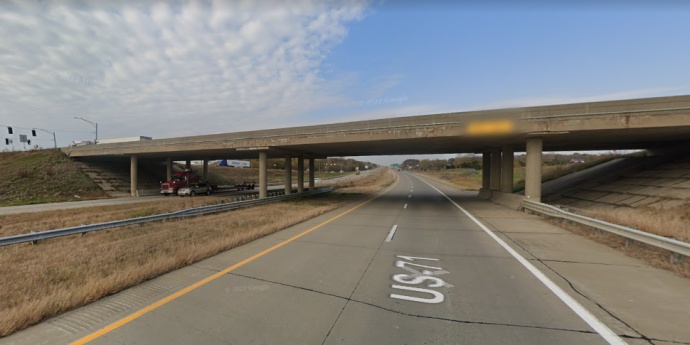 Public Information Meeting
MoDOT  held a public information meeting about this project on Tuesday, June 14, 2022 from 4 p.m. to 6 p.m. at the Harrisonville Community Center. 
WHAT: Public Information Meeting
WHEN: Tuesday, June 14, 2022 from 4 p.m. to 6 p.m.
WHERE: Harrisonville Community Center (2400 S. Jefferson Parkway Harrisonvile, MO)
Recent Press Releases
 

CASS COUNTY – MoDOT Kansas City will be hosting a public information meeting regarding an upcoming intersection improvement project at MO Route 7 and Interstate 49. The meeting will be held on Tuesday, June 14, from 4 p.m. to 6 p.m. at the...