With over 30,000 vehicles traveling U.S. Route 63 per day, the Missouri Department of Transportation (MoDOT) is planning to make improvements to provide a smoother driving surface for motorists. Resurfacing is planned in both directions from Route B in Boone County to U.S. Route 54 in Callaway County. The project also includes resurfacing of Ponderosa Street from Gans Creek to East Meyer Industrial Drive in Columbia.
Project Details 
When:
The work is currently underway.  
Cost:
The contract for the project totals $15,350,303.
Work Taking Place: 
Pavement repair, cold-milling and resurfacing on U.S. Route 63.

Various bridge decks to be repaired and a new wearing surface will be applied.

High friction surface treatment to be applied at various curves.

Resurfacing on various entrance and exit ramps.

500-foot full depth pavement replacement in the southbound lanes south of Bonne Femme Creek Bridge.

Route H southbound ramp acceleration lane to U.S. Route 63 will be extended.

Northbound deceleration lane to Rolling Hills Road to be extended.

Southbound median deceleration lane at Rolling Hills Road to northbound U.S. Route 63 J-Turn to be extended.

Guardrail and guard cable improvements.
Traffic Impact:
This work will require one lane of traffic to be closed at various times and locations while work takes place. Traffic will remain open in the other lane. Construction will be staged in a manner to minimize closures, with much of the working taking place between 7 p.m. and 6 a.m. 

Drivers are encouraged to slow down in work zones, obey all traffic signs and give crews on the road plenty of room. 
Project Status
In Progress
Project Milestones
Complete
Public Feedback Period
June 21 - July 2, 2021
Complete
Bid Awarded
October 7, 2021
The Missouri Highways and Transportation Commission awarded the contract for the project to Capital Paving and Construction, which submitted the lowest bit of  $15,350,303.
In Progress
Guardrail Repair and Replacement
Began April 11, 2022
Work is taking place along the entire length of the project. 
In Progress
Pavement Repair
Beginning May 25, 2022
Work to take place in the northbound lanes between Jefferson City and the Route B interchange in Columbia. Once the northbound repairs are complete, southbound lane repairs will take place. 
In Progress
Roadway Resurfacing
Resurfacing of the southbound lanes, between Ashland and Jefferson City, began the week of June 13. 
Not Started
Bridge Rehabilitation Work
Summer, 2022 (Dates not yet established)
Rehabilitation of the U.S. Route 63 bridges over Turkey Creek, and the southbound exit ramp bridge over Oilwell Road (north of Jefferson City).

The southbound exit ramp will be closed for 15-20 days while work takes place. Traffic will be detoured. Meanwhile, lane closures will be in place during the work on the Route 63 bridges over Turkey Creek. Each bridge will be rehabilitated one at a time.
Project Completion
The work is expected to be complete in late 2022. 
Project News and Updates
JEFFERSON CITY – Beginning Monday, April 11, major improvements will begin along U.S. Route 63 from Columbia and Jefferson City.

Contractors for the Missouri Department of Transportation (MoDOT) will start the process of upgrading guardrail and...

JEFFERSON CITY – Major improvements will be coming to a long stretch of U.S. Route 63 in Boone and Callaway counties.

At its regular monthly meeting today, the Missouri Highways and Transportation Commission (MHTC) awarded a contract for resurfacing...
Image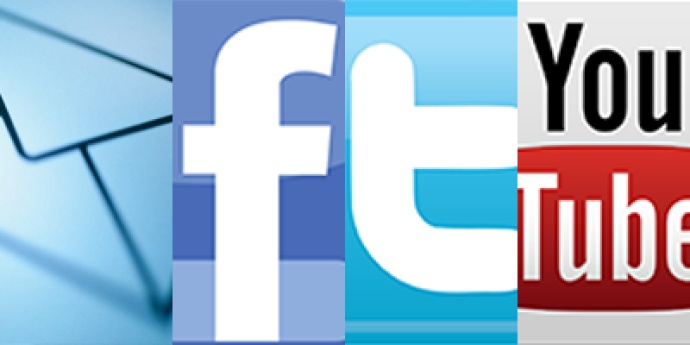 Stay Connected!
Check out facebook.com/modotcentral and @MODOT_Central on Twitter to follow us and know what's happening near you! You can also click the button below to subscribe to district news and have the information sent straight to your inbox! 
Subscribe to email/text updates