The Missouri Department of Transportation plans to replace the Route 63 bridge over the BNSF railroad in Howell County. The structure is located near Brandsville, Missouri.
The project will be tentatively let in February 2023, with construction beginning as early as spring 2023.
Traffic will continue to use the existing structure during construction. The new bridge will be constructed on a new alignment, slightly south of the existing bridge. As the new bridge is tied into the existing pavement, flaggers or temporary signals will be present to guide traffic through the work zone.
Completion is anticipated by the end of 2023.
Image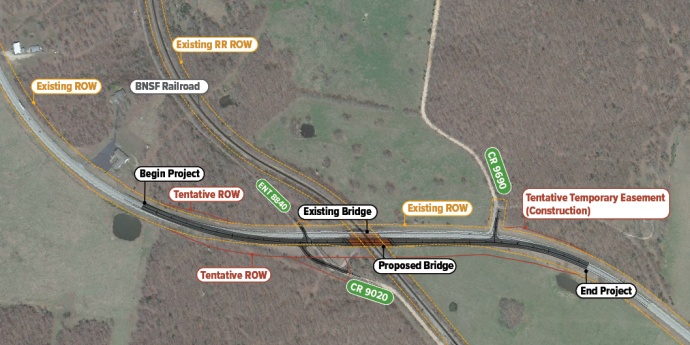 View the Aerial
Click the link below to view a handout with an aerial of the proposed project. 
View the Handout
Contact Us
Contact Photo
Pete Berry
Department
Southeast District
Contact Photo
Elquin Auala
Department
Southeast District