For all routine maintenance and construction projects in the state, check out the Traveler Information Map at http://traveler.modot.org/map/
Scroll down to see a county specific listing of all construction projects or print  the .pdf of this information
Interested in major road work in Northeast Missouri during 2021?
Click on any of the red lines/dots in northeast Missouri to learn more about major road projects planned for 2021. 
If you want a county by county listing, scroll down or print out the text version of 2021 Construction Guide. 
All projects are scheduled for completion during 2021 unless otherwise noted. 
** Included in Gov. Mike Parson's $351 million Focus on Bridges program, which will repair or replace 250 bridges across the state.
++ Included in the Fixing Access to Rural Missouri (FARM) Bridge Program.  These bridges will be completed by Oct. 31, 2023.  Click here for more information on the FARM Bridge Program.
Image
Adair County
Bus. Route 63: Resurfacing, drainage and sidewalk (ADA) improvements between Illinois St. and  Patterson St. in Kirksville.  View this video about the improvements and the impact to your drive. (Active)
Route 11: Bridge replacement over Steer Creek near Kirksville **  (Active)
Route 11:  Bridge replacement over Floyd Creek ++
Route 11:  Bridge replacement over South Fork South Fabius River ++
Route 149: Bridge replacement over Shuteye Creek near Connelsville **  (Complete)
Route 63: Microsurfacing all lanes from south of Route KK in Adair to north of Route DD near Macon in Macon County  (Aug 2021)
Route T:  Bridge replacement over North Fork Salt River ++
Image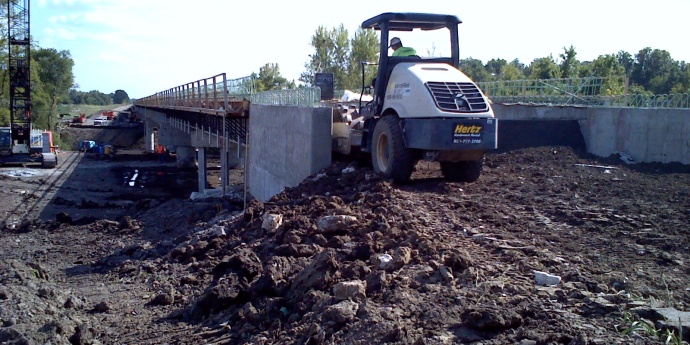 Audrain County
Route 54: Bridge rehabilitation over West Fork Cuivre River near Mexico ** (Active)
Route J: Bridge replacement over Middle Lick Creek near Laddonia **  (Sep 2021)
Image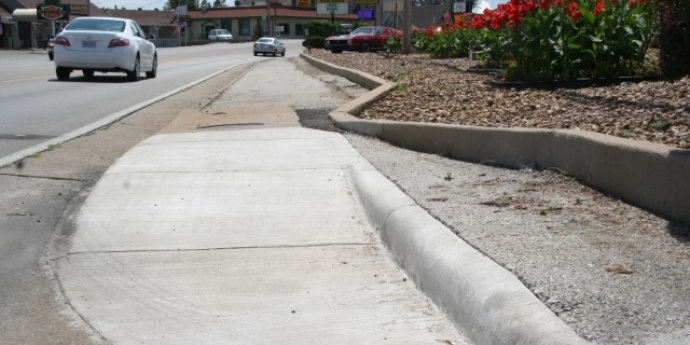 Clark County
Route H: Resurface from Route 81 to Route 61 (To be completed by 5/15/2022, start date to be announced when schedule is received)
Image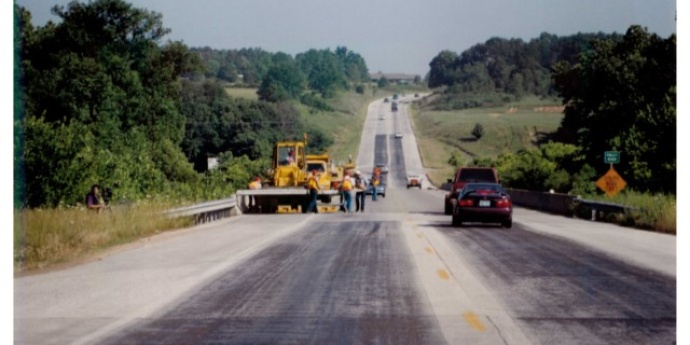 Knox County
Route 15:  Resurfacing, shoulders and sidewalk (ADA) improvements from Route 136 west junction at Memphis in Scotland County to Route 6 north junction at Edina in Knox County  (Complete)
Image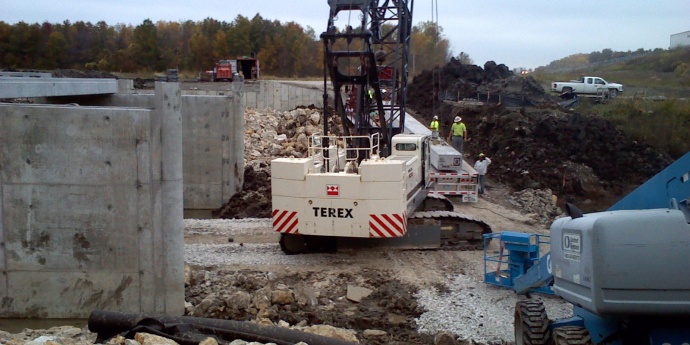 Lewis County
Route A: Resurface from Route E to MO 16 in Monticello (To be completed by 5/15/2022, start date to be announced when schedule is received)
Route B: Resurfacing from Route 61 northbound through Canton & LaGrange to Route 61 southbound. Sidewalk (ADA) improvements from Henderson Ave. to Montgomery St. in Canton and at South St. in LaGrange  (Aug 2021)
Route C: Bridge replacement over Durgen Creek near LaGrange **  (Aug 2021)
Route E: Bridge replacement over Sugar Creek ++
Route E: Bridge replacement over Derrahs Branch ++
Route J: Bridge replacement over Big Grassy Creek ++
Route K: Bridge replacement over Middle Fabius River **  (Active)
Image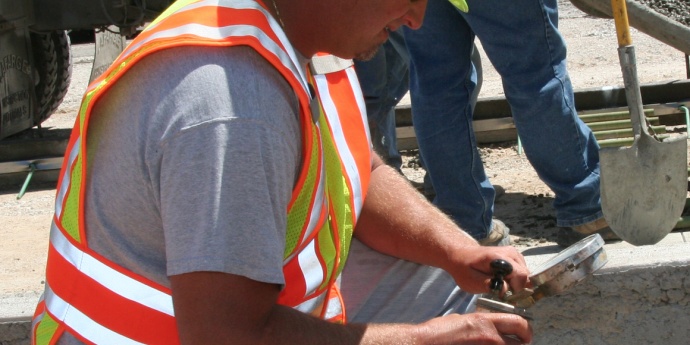 Lincoln County
Route 79: Seal coat from Pike County line to Route N near Winfield  (Complete)
Route B: Resurfacing between Route 61 and Route 79 at Elsberry  (Aug 2021)
Route E: Seal coat from Route O north junction to Route UU in Silex  (Complete)
Route M: Bridge replacement over Kings Lake near Elsberry **  (Active)
Route W: Resurfacing from Route B to Route KK near Brussells (Aug 2021)
Route CC: Bridge replacement over Bryant's Creek near Elsberry  (Complete)
Route EE: Seal coat from Route Y to Route 47 near Winfield (Complete)
Route 2nd St.: Demolition of the bridge over Cuivre River in Moscow Mills  (Oct 2021)
Image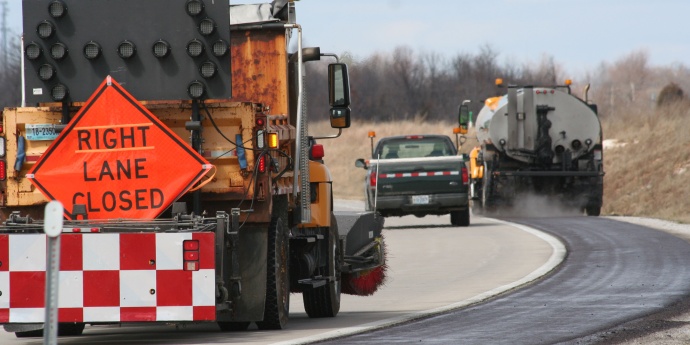 Macon County
Bus. Route 36: Resurfacing from Route 63 in Macon to Route 36 east of Macon  (Aug  2021)
Route 63: Resurfacing and sidewalk (ADA) improvements from south of Route DD north of Macon to south of Route YY (Aug 2021)
Route 63: Microsurfacing all lanes from south of Route KK in Adair to north of Route DD near Macon in Macon County  (Aug 2021)
Route C:  Seal coat from just south of Route 36 in Macon County to Route JJ at Huntsville in Randolph County  (Aug 2021)
Route M: Sidewalk (ADA) improvements from Aaron St. to Orchard St. in Atlanta  (Aug 2021)
Route Y: Bridge replacement over Hoover Creek  ++
Route Y: Resurface Route 63 near Excello in Macon County to Route J in Randolph County (Complete by  5/15/2022)
Image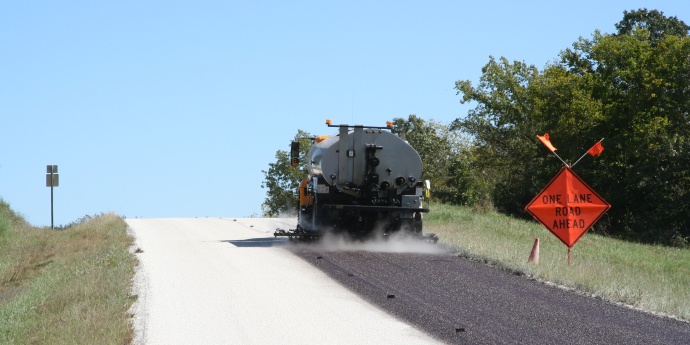 Marion County
Route 36 Eastbound:  Pavement repairs west of Route Z in Shelby County to west  of Bus. 36 at Monroe City in Marion County (Aug 2021)
Bus. Route 61: Seal coat from north of Route BB to Route 24/61 south of Palmyra (Aug 2021)
Route 168: Seal coat from Route 15 at Shelbyville in Shelby County to Bus. 61 at Palmyra in Marion County (Aug 2021)
Route A: Resurfacing from Route 168 to Route 6 near Palmyra (Complete)
Route C: Seal coat from Route Z west junction to Route 168 at Palmyra (Aug 2021)
Route H: Resurfacing from Route 36 in Marion County to Route 19 at Center in Ralls County (Complete)
Route W:  Seal coat from Route 61 north junction to Route 61 south junction at Hannibal (Aug 2021)
Route Z: Seal coat from Route C to Route 36 near Monroe City (Aug 2021)
Route DD: Resurfacing from Route 36 in Marion County to the end of state maintenance near Huntington in Ralls County (Complete)
Image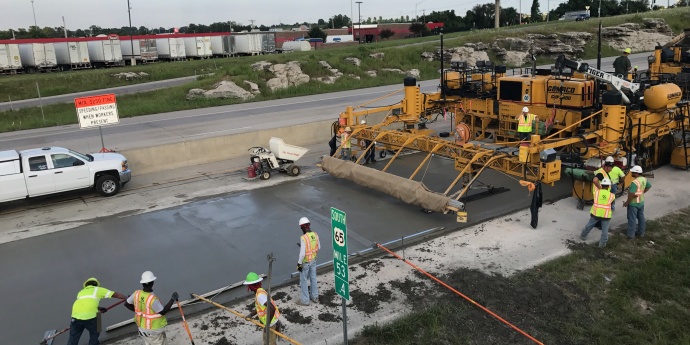 Monroe County
Route W:  Seal coat from Route 24 at Monroe City in Monroe County to Route J in Ralls County (Aug 2021)
Image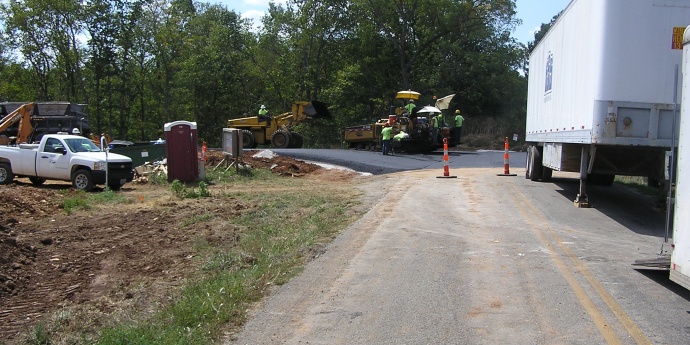 Montgomery County
I-70 Eastbound:  Bridge replacement over Loutre River ** (Complete)
Route J: Bridge rehabilitation over Clear Creek near Big Spring **  (Complete)
Route N: Bridge replacement over I-70 near Mineola **  (Active)
Route P: Bridge replacement over Dry Fork Creek near Americus **  (Complete)
Image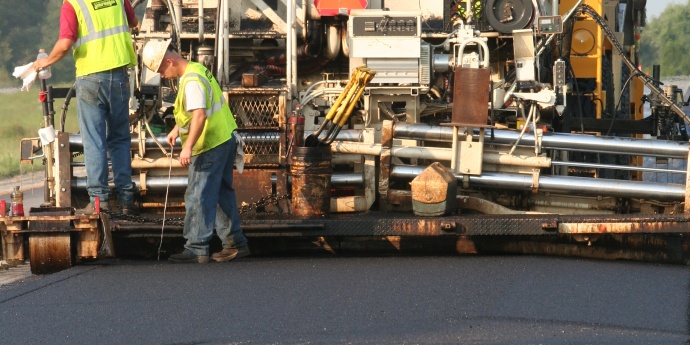 Pike County
DELAYED until 2022 - Bus. Route 61: Roundabout at Route 161 and S. Court St. in Bowling Green (Cost Share Project)
Image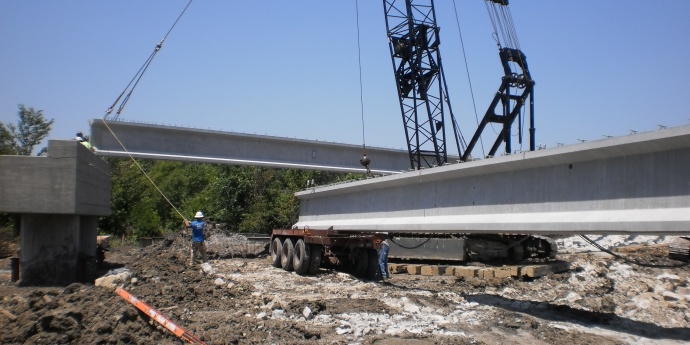 Ralls County
Route 61 Northbound: Bridge rehabilitation over Norfolk Southern Railroad near General Mills in Hannibal **  (Complete)
Route 61 Northbound: Bridge rehabilitation over Bear Creek near General Mills  in Hannibal **  (Complete)
Route DD: Resurfacing from Route 36 in Marion County to the end of state maintenance near Huntington in Ralls County (Complete)
Route H: Resurfacing from Route 36 in Marion County to Route 19 at Center in Ralls County (Complete)
Route W: Seal coat from Route 24 at Monroe City in Monroe County to Route J in Ralls County  (Aug 2021)
Route J: Seal coat from Route 36 to Route 154 at Perry  (Aug 2021)
Image
Randolph County
Route 24: Resurfacing from 1.5 miles west of Route C to one mile east of Route 63 near Moberly  (Aug 2021)
Route A: Seal coat from Bus. 63 in Moberly to Route B south junction near Higbee  (Jul 2021)
Route B: Seal coat from Route 63 near Clark in Randolph County to Route 3 near Roanoke in Howard County (Aug 2021)
Route C: Seal coat from just south of Route 36 in Macon County to Route JJ at Huntsville in Randolph County  (Aug 2021)
Route Y: Resurface Route 63 near Excello in Macon County to Route J in Randolph County (To be completed by 5/15/2022, start date to be announced when schedule is received)
Route EE: Resurfacing from just east of Route 63 to the end of state maintenance near Moberly  (Sep 2021)
Image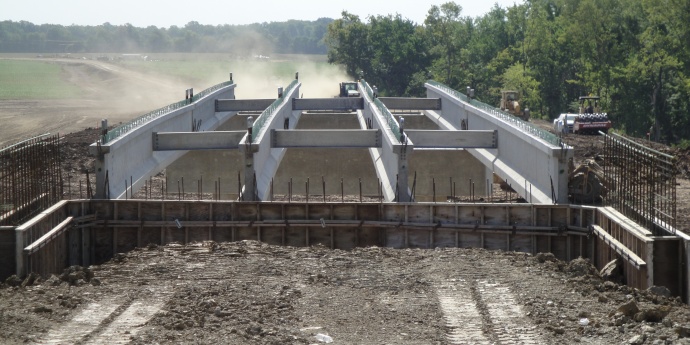 Schuyler County
Route 136: Sidewalk (ADA) improvements from Fifth St. to Perry St. in Lancaster  (Aug 2021)
Route 136: Sidewalk (ADA) improvements from Cemetery St. to Angus Dr. and on Route A from Route 136 to Bondurant St. in Downing (Active)
Route A: Bridge replacement over Brushy Creek++
Route A: Bridge replacement over  North Fork Middle Fabius River++
Route C: Bridge replacement over South Fork Middle Fabius River++
Route E: Bridge replacement over North Fork South Fabius River++
Route M: Bridge replacement over South Fork North Fabius River++
Image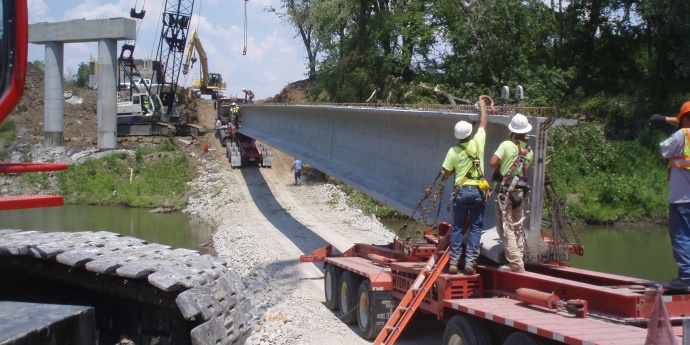 Scotland County
Route 15: Bridge replacement over  South Wyaconda River **  (Aug 2021)
Route 15: Bridge replacement over Foreman Branch  (Active)
Route 15:  Resurfacing, shoulders and sidewalk (ADA) improvements from  Route 136 west junction near Memphis in Scotland County to Route 6 north junction at Edina in Knox County  (Complete)
Route B: Resurface from Iowa State line to Route 136 (To be completed by 5/15/2022, start date to be announced when schedule is received)
 Route H: Bridge replacement over Tobin++
Route W: Bridge replacement over North Fork North Wyaconda River++
Image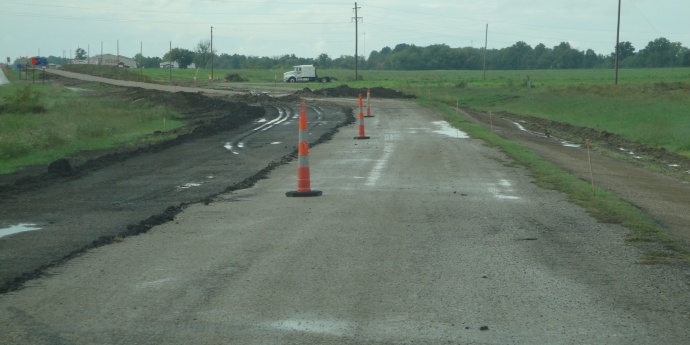 Shelby County
Route 168:  Seal coat from Route 15 at Shelbyville to Bus. 61 at Palmyra in Marion County  (Aug 2021)
Route 36 EB:  Pavement repairs west of Route Z in Shelby County to west of Bus. 36 at Monroe City in Marion County  (Aug 2021)
Route M: Bridge replacement over Black Creek++
Image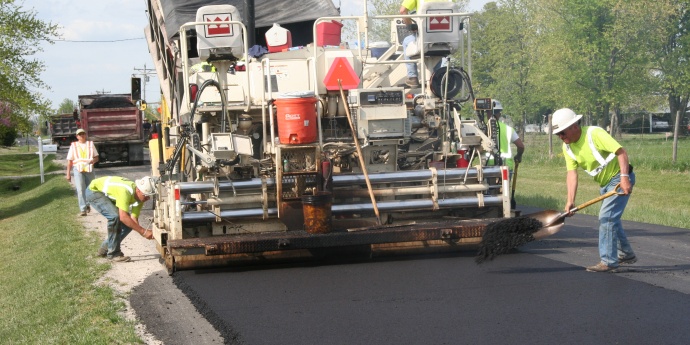 Warren County
Route 94: Bridge replacement over Treloar Creek ++