Interested in major road work in Southwest Missouri during 2022?
Click on any of the red lines/dots in southwest Missouri to learn more about major road projects planned for 2022. 
If you want a county by county listing, scroll down or print out the text version of 2022 Construction Guide. 
All projects are scheduled for completion during 2022 unless otherwise noted. 
Image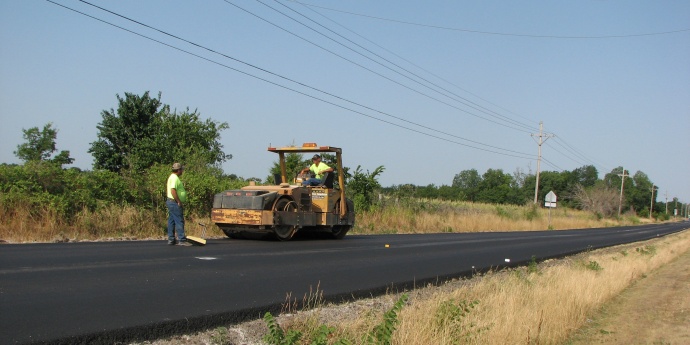 Image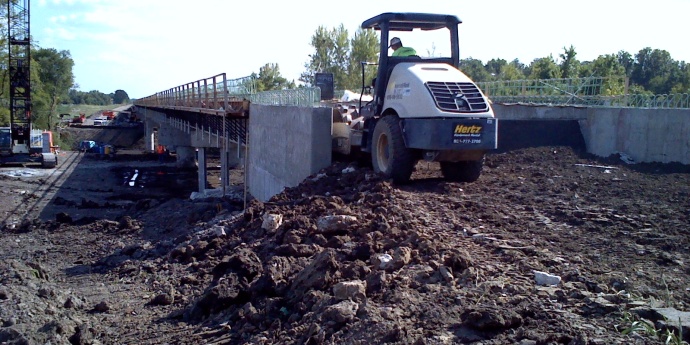 Barton County
Route K: Rehabilitate bridge over East Fork Dry Wood Creek north of Liberal
Image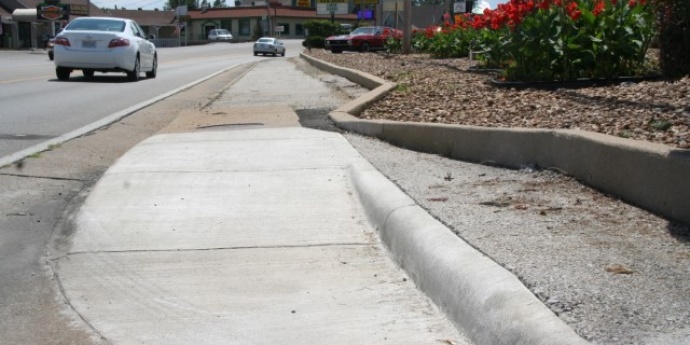 Bates County
I-49: Resurface pavement between Route A/B in Archie and Route A/B in Rich Hill
Route 18: Resurface pavement between I-49 in Adrian and Henry County Road 1601 west of New Piper
Route B: Rehabilitate bridge over Marais des Cygnes River east of Rich Hill
Route B: Rehabilitate bridge over Bates County drainage ditch east of Rich Hill
Route BB: Rehabilitate bridge over South Deepwater Branch west of Montrose
Image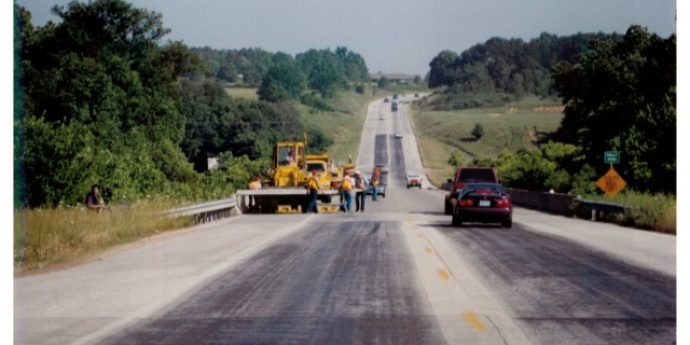 Benton County
Route 65: Resurface pavement between Osage River in Warsaw and Route AA north of Cross Timbers
Route H: Resurface pavement between Route 65 near Lincoln and Route B north of Lakeview Heights
Route UU: Seal pavement between Route 7 west of Warsaw and end of state maintenance
Image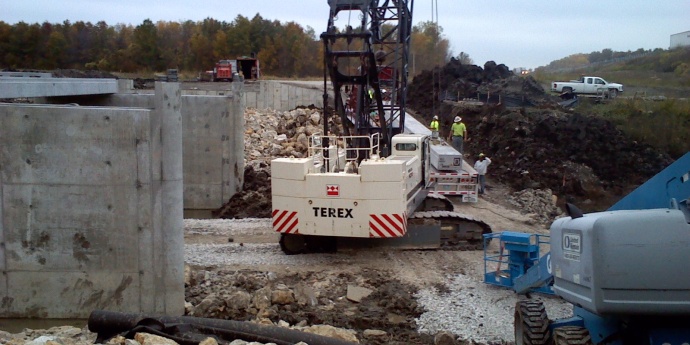 Image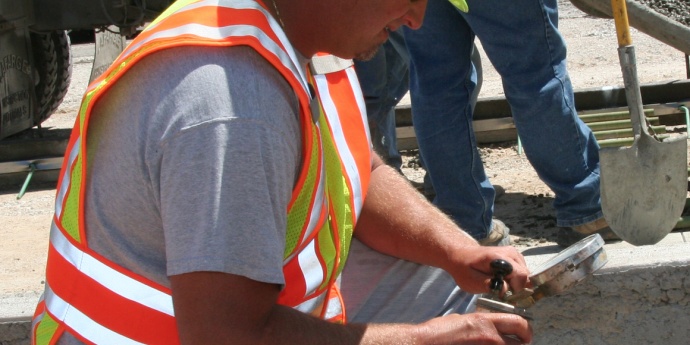 Christian County
Route 65: Resurface pavement, add turn lanes, and high friction surface treatment on curves between Route EE in Ozark and Route 76 north of Branson
Route 14: Seal pavement between Route M in Nixa and Antler Road west of Nixa
Route 14: High friction surface treatment on curves between Carroll Road and Hilltop Court west of Nixa and Richwood Road in Nixa
Route 14: Widen Mount Vernon Street to five lanes, add turn lanes and drainage, add and improve sidewalks and improve traffic signals between Fort Street and Tiffany Boulevard in Nixa. Complete: 2023
Route 14: Resurface pavement between Tiffany Boulevard in Nixa to 32nd Street in Ozark
Route F: Seal pavement between Riverdale Road north of Highlandville and Route 65 in Ozark
Image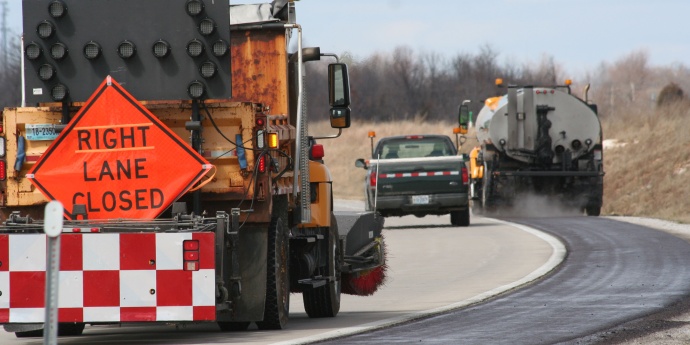 Image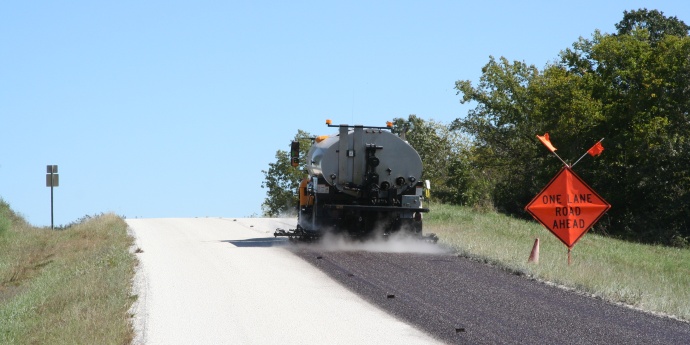 Dallas County
Route 65: Resurface pavement and sidewalk (ADA) improvements between a South Ash Street and just north of Route 32 in Buffalo
Image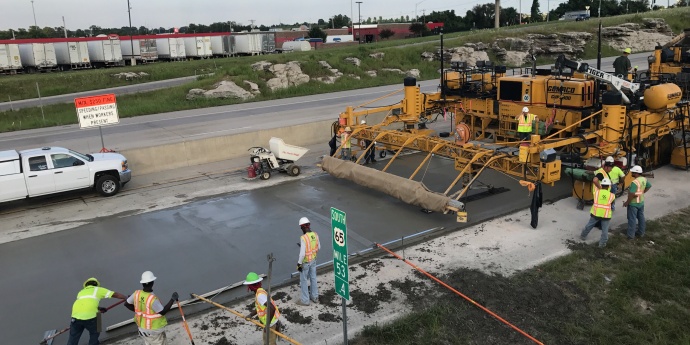 Greene County
I-44: Pavement repairs at various location between Route 360 near Republic and the Greene County/Webster County line in Strafford
I-44: Resurface pavement and improve ramps at Route 744/Mulroy Road in Springfield
Route 60: Resurface pavement between Route 125 and Route VV in Rogersville
Route 60: Build interchange at Route 125 in Rogersville
Route 60: Resurface pavement between Highland Springs Boulevard near Springfield and Route 125 in Rogersville
Route 60: Widen James River Freeway to six lanes and improve ramps between Route 65 and National Avenue in Springfield
Route 60: Widen James River Freeway to six lanes and improve ramps between Route 65 and Route 13/Kansas Expressway in Springfield. Complete: 2023
Route 60: Build a sound wall between National Avenue and Route 160/Campbell Avenue in Springfield
Route 60: Rehabilitate eastbound bridge over South Creek in Springfield
Route 160: Resurface pavement between I-44 and Route 60 in Springfield
Route 160: Sidewalk (ADA) improvements between Chandler Avenue and Route V/F in Ash Grove
Route 360: Rehabilitate eastbound bridge over Farm Road 156 in Republic
Route 744: Seal Mulroy Road bridge over I-44 in Springfield
Route 744: Add turn lanes at Route 744/Kearney Street and Route 160/West Bypass interchange in Springfield
Business Route 65/Glenstone Avenue: Roundabout at Route 60/Republic Road/Nature Center Way in Springfield
Business Route 65/Glenstone Avenue: Resurface pavement between Evergreen Street and Route 60 in Springfield
Business Route 65/Glenstone Avenue: Intersection, signal, and sidewalk (ADA) improvements and improve safety and traffic operations by managing access between Valley Water Mill Road and Route 60 in Springfield
Route H: Resurface pavement between Stoneridge Street north of Springfield and McClernon Street in Springfield
Route V: Sidewalk (ADA) improvements between Route 160 and College Street in Ash Grove
Route Z: Sidewalk (ADA) improvements at Frisco Highline Trail north of Jackson Street in Willard
Route DD: Seal pavement between Route 125 in Strafford and end of state maintenance
Route KK: Replace culvert east of Hidden Lake Lane north of Springfield
Outer Road 13: Resurface pavement between Farm Road 143 and Norton Road in Springfield
Outer Road 44: Resurface pavement on West Gate Avenue between Route EE and 0.3 miles to the northeast in Springfield
Outer Road 44: Resurface pavement on West Norton Road between Farm Road 112 and west of Route 13/Kansas Expressway and sidewalk (ADA) improvements west of Route 13/Kansas Expressway in Springfield
Outer Road 44: Resurface pavement on East Norton Road between McClernon Street and Barnes Avenue in Springfield
Outer Road 44: Resurface pavement on Evergreen Street between Farm Road 205 and east of Airport Road in Strafford
Outer Road 65: Resurface pavement between Valley Water Mill Road and Farm Road 187 in Springfield
Chestnut Expressway: Resurface pavement on Loop 44 between I-44 and Broadview Place
Nature Center Way: Resurface pavement and sidewalk (ADA) improvements between Republic Road and end of state maintenance in Springfield
Image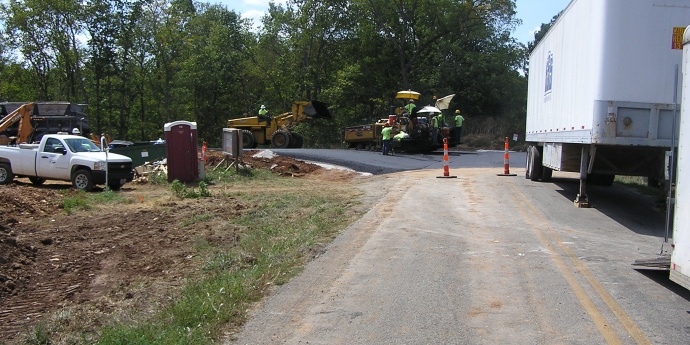 Henry County
Route 2: Resurface pavement between NE 1400 Road south of Leeton and Route WW in Windsor
Route 13: Resurface pavement, add turn lane and sidewalks at Route 7 and Route 18 intersection in Clinton
Route 13: Resurface pavement at Route 7 and Second Street intersection in Clinton
Route 18: Resurface pavement between I-49 in Adrian and Henry County Road 1601 west of New Piper
Route 52: Replace bridge over Katy Trail in Windsor
Route N: Rehabilitate bridge over Honey Creek near Petersburg
Route Y: Resurface pavement between Route 52 in Windsor and Route C in Roseland
Route Y: Sidewalk (ADA) improvements at Hyde Street and between Route 52 and Windsor Street in Windsor
Image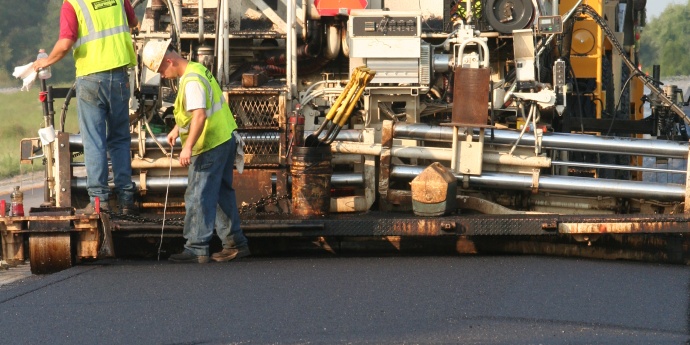 Hickory County
Route 54: Resurface pavement between Route D in Preston and the Hickory/Camden County line
Image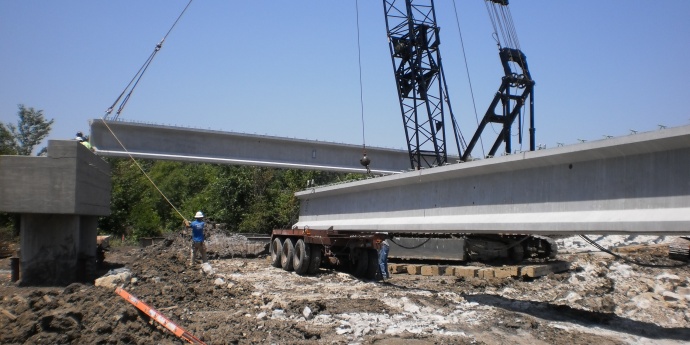 Image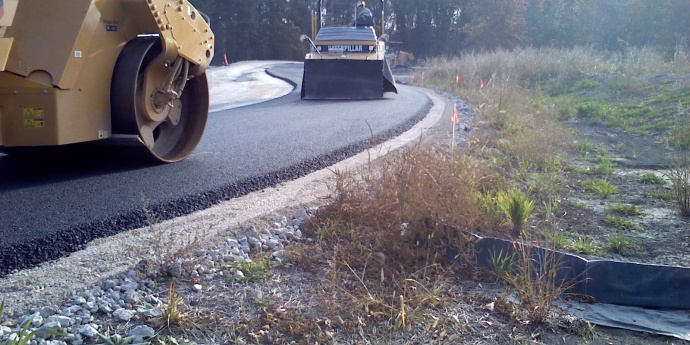 Image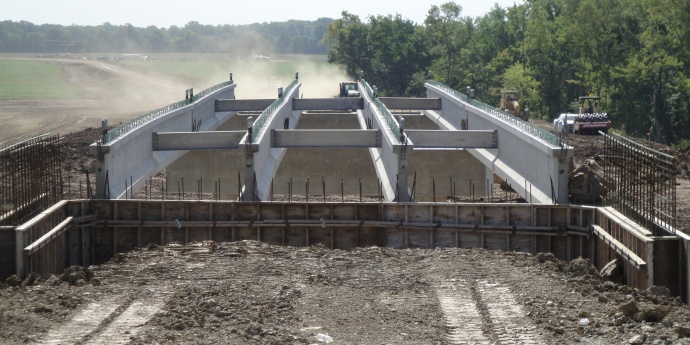 McDonald County
I-49: Pavement repairs between Route 59 south of Goodman and Route H west of Pineville
Route 59: Resurface pavement between Loop 49 in Neosho and the Arkansas state line. Complete: 2023
Route 59: Sidewalk (ADA) improvements between Route 90 west junction and Route 90 east junction/Main Street in Noel. Complete: 2023
Route 76: Resurface pavement between Route 59 and just north of Patterson Street in Anderson. Complete: 2023
Route 76: Resurface pavement between Route 43 and the Oklahoma state line.   Complete: 2023
Route F: Resurface pavement between Route 59 in Anderson and end of state maintenance. Complete: 2023
Route D: Resurface pavement between Mink Drive in Neosho and Route 76 in Longview
Route H: Resurface pavement between Route 90 in Noel and Business 71 in Pineville
Image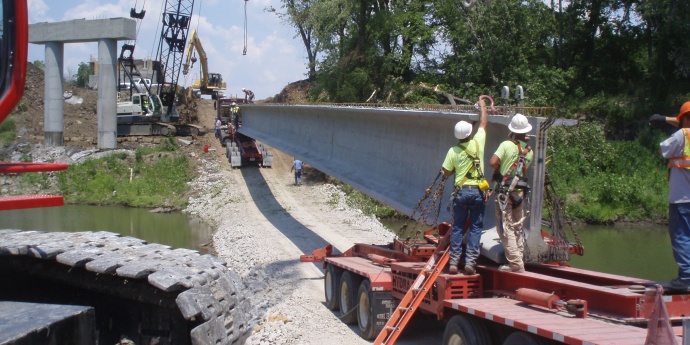 Newton County
I-44: Resurface pavement between east of Loop 49/Range Line Road in Joplin and Oklahoma state line
Route 59: Resurface pavement between Loop 49 in Neosho and the Arkansas state line. Complete: 2023
Route 166: Resurface pavement between I-44 and Kansas state line
Route D: Resurface pavement between Mink Drive in Neosho and Route 76 in Longview
Route E: Rehabilitate bridge over Shoal Creek north of Granby
Route E: Install new guardrail on bridge over railroad north of Granby
Route HH: Resurface pavement between Route 86 and Route 60 and sidewalk (ADA) improvements between Freeman Road and Shartel Drive in Neosho
Image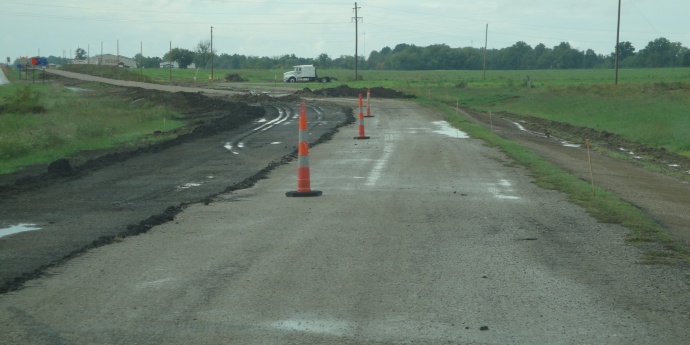 Polk County
Route 13: Resurface pavement between Collins and the Greene County line
Route 32: Resurface pavement between Route 13 and Route D in Bolivar
Route 83: Resurface Springfield Avenue pavement between Route 32/Broadway Street and Route 13 in Bolivar
Image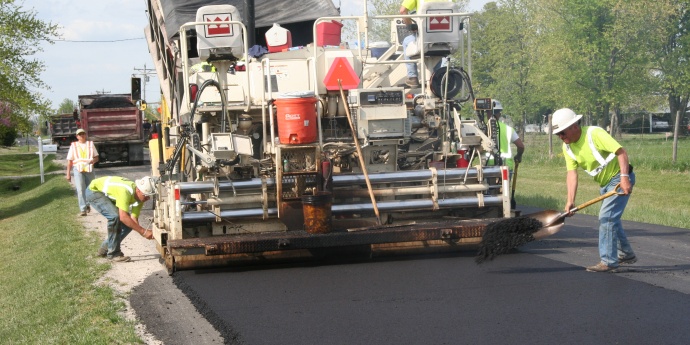 St. Clair County
Route 82: Replace bridge over Simms Creek west of Roscoe
Image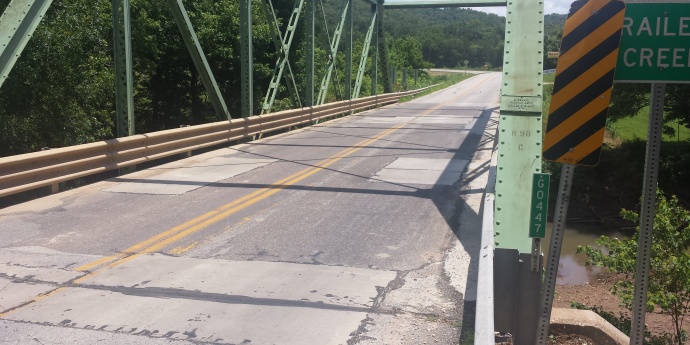 Stone County
Route 265: Resurface pavement between Route 76 near Branson West and north of Route 165 in Branson
Image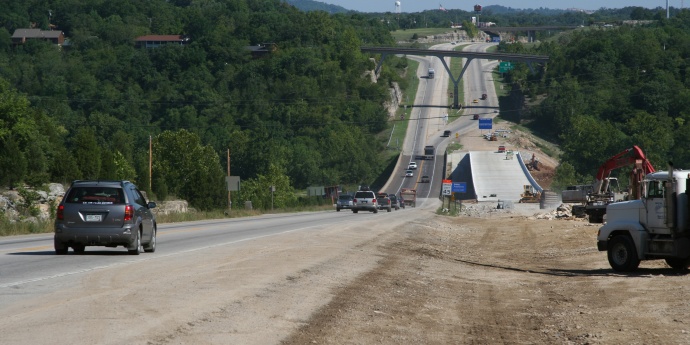 Image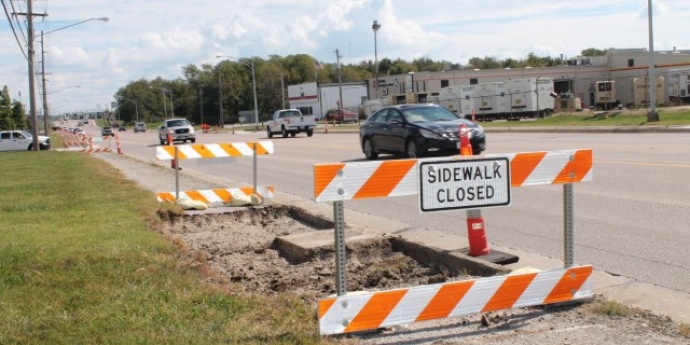 Vernon County
I-49: Rehabilitate northbound bridge over railroad in Nevada
I-49: Replace southbound bridge over railroad in Nevada
Route 54: Resurface pavement between east of I-49 in Nevada and east of Route 32 in El Dorado Springs
Route 54: Rehabilitate bridge over railroad in Nevada
Route W: Resurface pavement and sidewalk (ADA) improvements between Route 54 in Nevada and end of state maintenance
Route BB: Resurface pavement and sidewalk (ADA) improvements between Route 54 in Nevada and Route DD/Waldo south of Milo
Image
Webster County
Route 38: Resurface pavement and sidewalk (ADA) improvements between Route J and east of Blair Street in Marshfield
Business 60: Sidewalk (ADA) improvements between County Line Road and Route BB/Mill Street in Rogersville
Route A: Resurface pavement, add shoulders and sidewalk (ADA) improvements at various location between Route 38 in Marshfield and Route 60 in Diggins
Route K: Resurface pavement, add shoulders and sidewalk (ADA) improvements at various location between Route 60 in Seymour and Route 14 east of Ava
Route CC: Replace bridge over Niangua Branch east of Marshfield
Route DD: Sidewalk (ADA) improvements between Route 38 and Elm Street in Marshfield
Route PP: Sidewalk (ADA) improvements between Oak Street and Route FF in Fordland