Interested in major road work in Southwest Missouri during 2020?
Click on any of the blue lines/dots in southwest Missouri to learn more about major road projects planned for 2020. 
If you want a county by county listing, scroll down or print out the text version of 2020 Construction Guide. 
All projects are scheduled for completion during 2020 unless otherwise noted. 
Image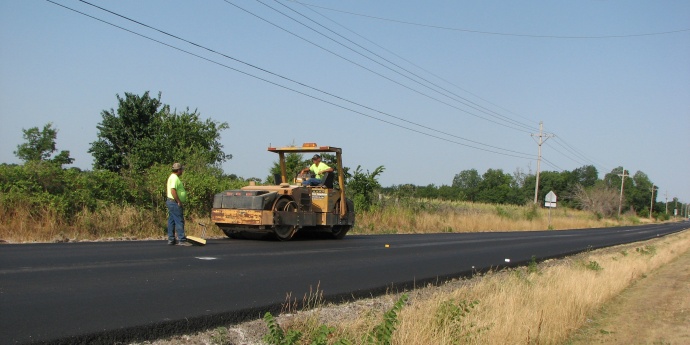 Image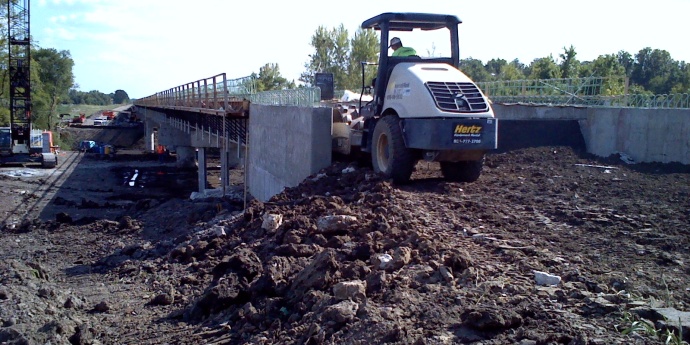 Barton County
I-49: Resurface pavement between Route 160 in Lamar and I-44 near Joplin
Route 37: Resurface pavement between Route 126 in Golden City and Route 96 near Avilla
Route 37: Sidewalk (ADA) improvements at various locations between Jefferson Street and Gallagher Road in Golden City
Route 160: Replace bridge over railroad in Lamar
Route 160: Seal pavement between I-44 in Lamar and the Kansas state line
Image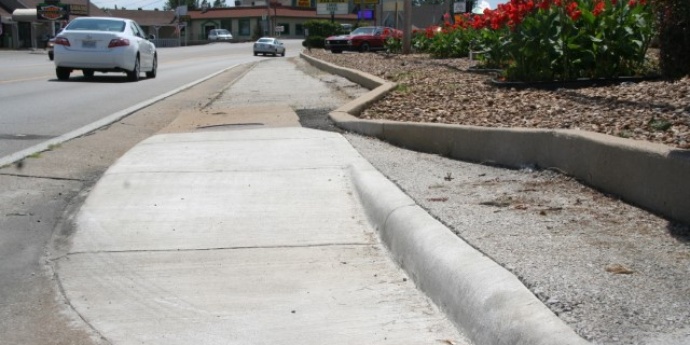 Bates County
I-49: Rehabilitate bridges over Bates County drainage ditch at Mile Marker 122 and at Mile Marker 123 north of Rich Hill
Route A: Resurface pavement between the Kansas state line and I-49 near Rich Hill
Route F: Resurface pavement between Route J and Loop 49 in Passaic
Route H: Resurface pavement between Loop 49 in Butler and Route K near Montrose
Route H: Sidewalk (ADA) improvements between High Street and Mechanic Street in Butler
Route J: Resurface pavement between the Kansas state line and Route F near Amsterdam
Route Y: Resurface pavement between Route 18 in Merwin and Route J in Amsterdam
Image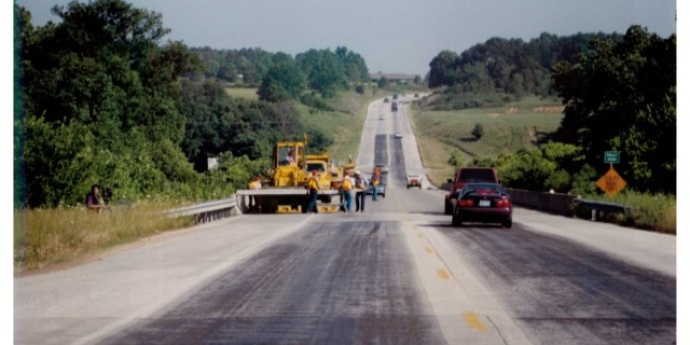 Benton County
Route 7: Rehabilitate bridge over Truman Lake west of Warsaw
Route 65: Resurface pavement between Route 52 and the Osage River in Warsaw
Route 82: Rehabilitate bridge over Hogles Creek south of Warsaw
Route 82: Resurface pavement between Route 54 in El Dorado Springs and Route 83 south of Warsaw
Route B: Resurface pavement between Cole Camp and end of state maintenance
Route B: Sidewalk (ADA) improvements between Jefferson Street and Valley Street in Cole Camp
Route H: Repair culvert over Brickley Hollow near Lakeview Heights
Route M: Resurface pavement between Route 7 and end of state maintenance near Edwards
Route U: Seal pavement between Route 52 and Whiteman Road north of Cole Camp
Route BB: Resurface pavement between Route 65 and end of state maintenance south of Lincoln
Route MM: Repair culvert over White Branch near Warsaw
Main Street: Rehabilitate bridge over Route 65 in Warsaw
Image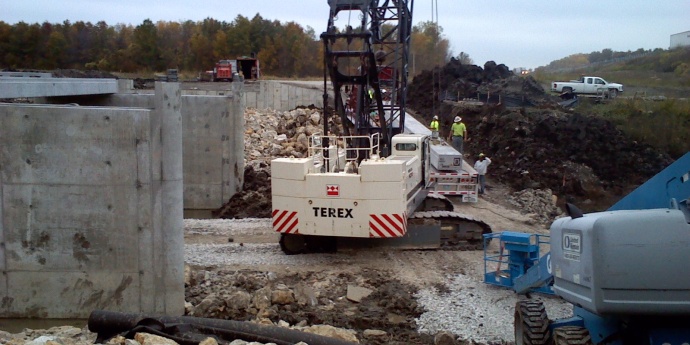 Cedar County
Route 82: Resurface pavement between Route 54 in El Dorado Springs and Route 83 south of Warsaw
Route 82: Sidewalk (ADA) improvements at various locations between McCrary Street and Route 54 in El Dorado Springs
Route 245: Resurface pavement between Route 32 west of Fair Play and Route 160 south of Dadeville
Route H: Resurface pavement between Route A near Appleton City and Route 82 north of El Dorado Springs
Image
Image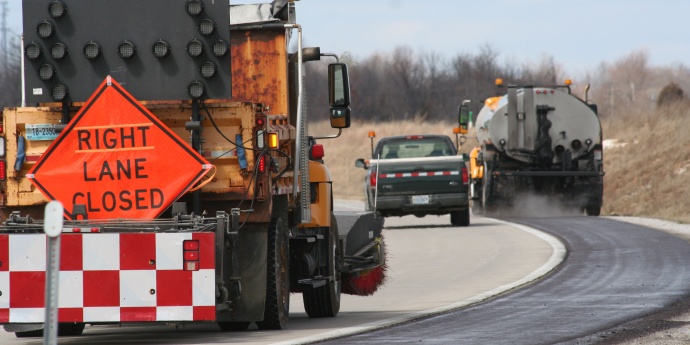 Dade County
Route 160: Rehabilitate bridge over Turnback Creek east of Greenfield
Route 160: Rehabilitate bridge over Lynne Branch east of Greenfield
Route 215: Resurface pavement between Route Y and Route 123 near Aldrich
Route H: Resurface pavement between Route Y and Route 160 north of Greenfield
Image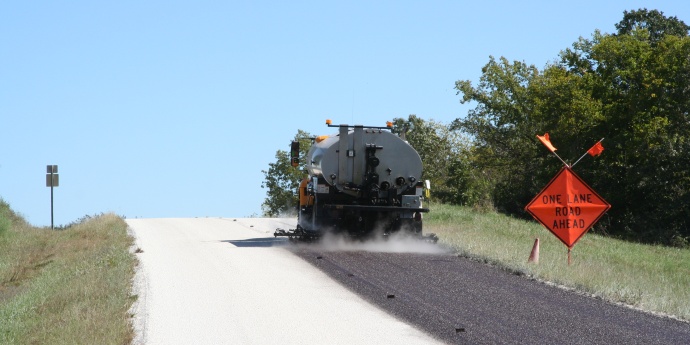 Image
Greene County
I-44: Resurface pavement between Route 360 and Route 266 west of Springfield
I-44: Resurface pavement and improve ramps between Route Z/Route O and MO 360 west of Springfield
Route 13: Rehabilitate bridges over Little Sac River north of Springfield
Route 60: Seal Route 65/60 interchange bridges in Springfield
Route 60: Resurface pavement between Business 65/Glenstone Avenue and Highland Springs Boulevard in Springfield
Route 60: Resurface pavement between Illinois Street and Route 413 in Republic. Complete: Fall 2021
Route 60: Improve intersection at Route 174 in Republic
Route 65: Seal bridge over Sunshine Street in Springfield
Route 125: Replace culvert between Route OO and Old Orchard Drive in Strafford
Route 125: Seal pavement at various locations east of Springfield
Route 160/13: Improve intersections on Campbell Avenue between Plainview Road and Farm Road 192 south of Springfield
Route 160: Rehabilitate bridge over Frisco Highline Trail near Willard
Route 160: Widen to four lanes and improve intersections between Springfield and Willard
Route 160: Rehabilitate bridge at Route 60 in Springfield
Route 174: Seal pavement between Route 60 in Republic and Route N/Route K east of Mount Vernon
Route 360: Rehabilitate bridge at Route 60 in Republic
Route 413: Resurface pavement on Sunshine Street between Route 360 and Kansas Expressway in Springfield
Loop 44: Rehabilitate Chestnut Expressway bridge over Jordan Creek/railroad in Springfield
Route D: Resurface pavement between Route 125 east of Springfield and Route B north of Rogersville
Route N: Seal pavement between I-44 and end of state maintenance north of Republic
Route O: Resurface pavement between Jackson Street in Willard and Route 13 north of Springfield
Route V: Seal pavement between Route 96 and Route D north of Carthage
Route CC: Seal pavement between Route 65 in Fair Grove and Route 13 north of Springfield
Route EE: Resurface pavement between Route T and Route AB west of Springfield
Route FF: Resurface pavement between Route 60 and Weaver Road in Battlefield
Scenic Avenue: Rehabilitate bridge over Route 60 in Springfield
Kansas Expressway: Rehabilitate bridge at Route 60 in Springfield
Image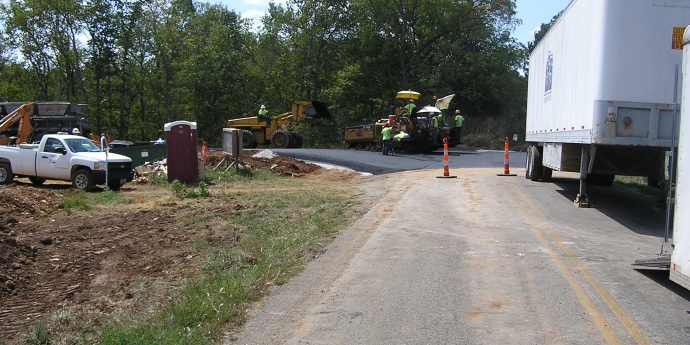 Henry County
Route 7: Resurface pavement between Vansant Street in Clinton and Route PP in Tightwad
Route 18: Rehabilitate bridge over Grand River west of Clinton
Route B: Resurface pavement between Route 2 and Route 7 near Urich
Route K: Resurface pavement and sidewalk (ADA) improvements between Route 7 in Urich and Route 52 in Montrose
Route AA: Resurface pavement between Route 7 and County Road SE-200 near Clinton
Image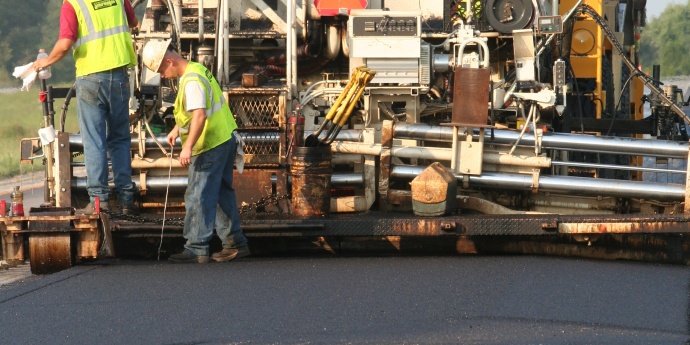 Hickory County
Route 64: Rehabilitate bridge over Pomme de Terre Lake near Nemo
Image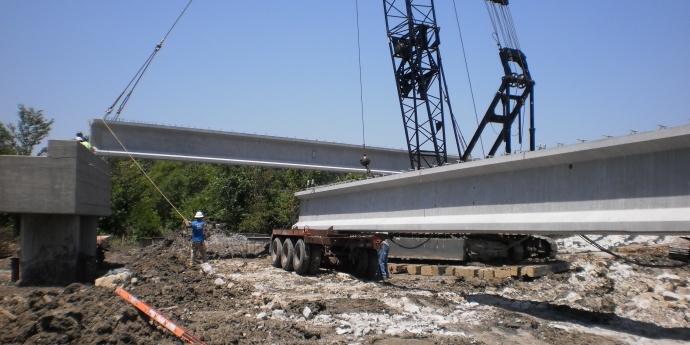 Jasper County
I-44: Bridge improvements at various bridges between Sarcoxie and Halltown
I-49: Resurface pavement between Route 160 in Lamar and I-44 near Joplin
Route 37: Replace bridge over Center Creek near Reeds
Route 37: Resurface pavement between Route 126 in Golden City and Route 96 near Avilla
Route 571: Resurface pavement and sidewalk (ADA) improvements at various locations between Route E/Fairview Avenue and I-49 in Carthage
Route 571: Build roundabout at Garrison Avenue/Fairlawn Avenue/Elk Street intersection in Carthage
Loop 49: Sidewalk (ADA) improvements at various locations on Madison Avenue/Range Line Road between 10th Street in Webb City and 46th Street in Leawood
Route E: Seal pavement between Buena Vista Ave and Route 37 east of Carthage
Route H: Resurface pavement between Route 171 at the Kansas state line and I-49 in Jasper
Route H: Sidewalk (ADA) improvements between Park Street and 4th Street in Jasper
Route M: Resurface pavement between Route 43 and I-49 in Carytown
Route U: Rehabilitate bridge over Spring River near La Russell
Route FF: Resurface pavement on 32nd Street between Route 43/Main Street and I-49 in Joplin
Route MM: Resurface pavement and sidewalk (ADA) improvements at various locations between Route 96 and Route D in Oronogo
Image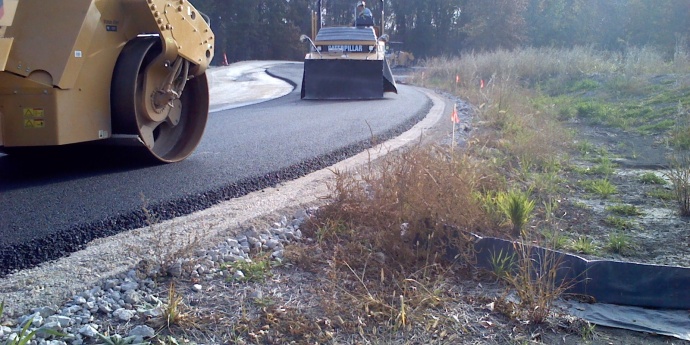 Image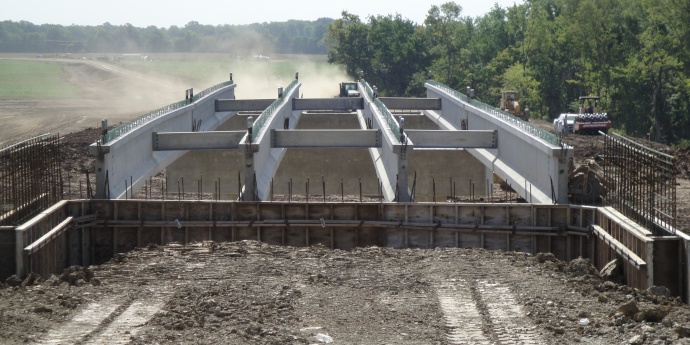 Image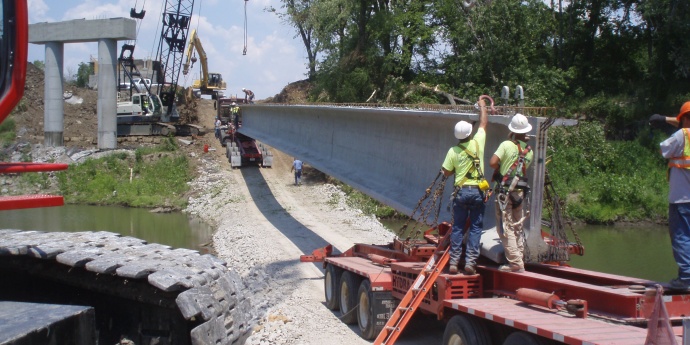 Newton County
Route 86: Seal pavement between Route 76 south of Weaton and Route 60 east of Neosho
Route CC: Resurface pavement between Route 86 in Racine and Route 60 north of Dessa
Route CC: Replace bridge over Lost Creek south of Racine
Image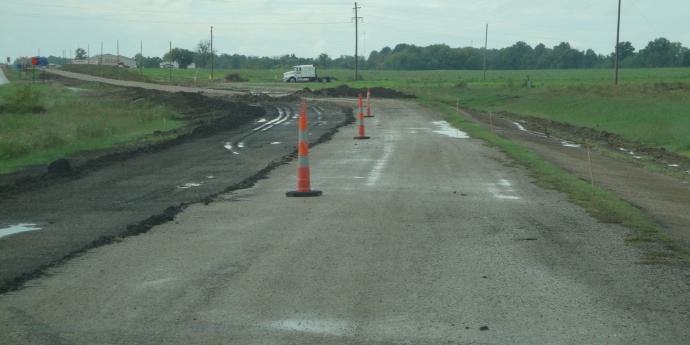 Polk County
Route 13: Rehabilitate bridge over North Dry Sac River south of Brighton
Route 32: Seal pavement between Route 13 and 430th Road west of Bolivar
Route 64:  Rehabilitate bridge over Lindley Creek south of Pittsburg
Route 123: Resurface pavement between Route 32 in Fair Play and Route 215 in Eudora
Route 215: Resurface pavement between Route Y and Route 123 near Aldrich
Route U: Seal pavement between Route 13 and end of state maintenance south of Bolivar
Route KK: Resurface pavement between Route 13 and Route H in Pleasant Hope
Image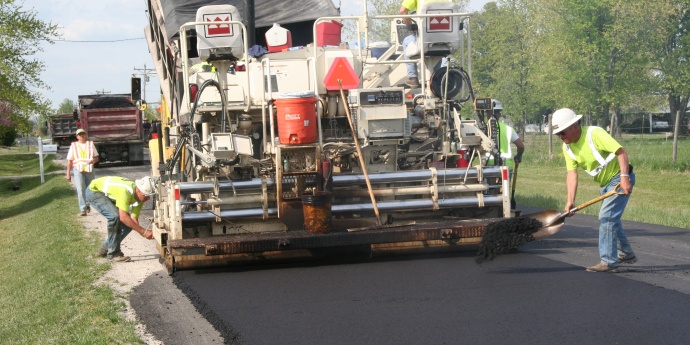 St. Clair County
Route 82: Resurface pavement between Route 54 in El Dorado Springs and Route 83 south of Warsaw
Route C: Rehabilitate bridge over Truman Lake near Iconium
Route H: Resurface pavement between Route A near Appleton City and Route 82 north of El Dorado Springs
Route WW: Resurface pavement and upgrade guardrail between Business 13 in Osceola and Route V near Vista
Route WW: Sidewalk (ADA) improvements at various locations in Osceola
Image
Image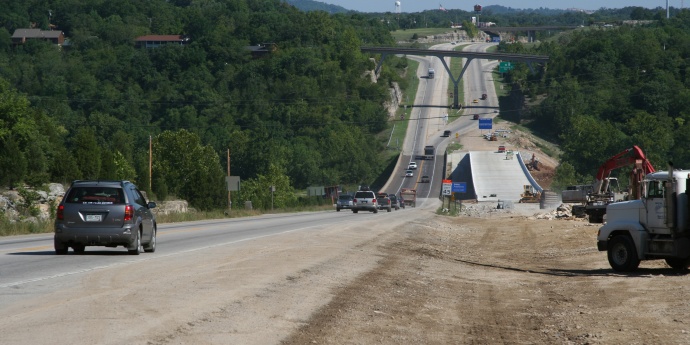 Taney County
Route 160: Seal pavement between Forsyth and Kissee Mills
Route 160: Seal pavement between Route 65 and Route F in Walnut Shade
Route 248: Seal pavement between Route 160 and Route 465 north of Branson
Route 376: Seal bridge over Fall Creek in Branson
Image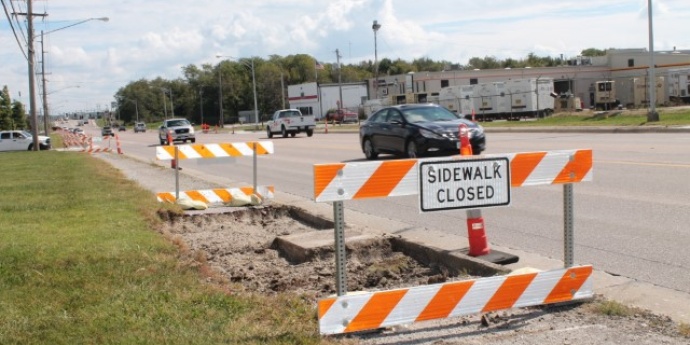 Vernon County
I-49: Rehabilitate southbound bridge over Marmaton River north of Nevada
Route 54: Rehabilitate bridge and sidewalk (ADA) improvements over railroad in Nevada
Route 54: Resurface pavement between Kansas state line and Webster Street in Nevada
Route B: Resurface pavement between I-49 in Sheldon and Route 97 north of Jerico Springs
Route HH: Resurface pavement between Route 54 and Route BB near Dederick
Image